Customers Ranking Their Fave Skin Products This Summer
August is here and is wrapping up the end of Summer 2020. But it'll never be too late or too early to have that summer glow. To prepare for the new season, we thought it would be a great idea to have our customers rank Perfec-Tone products and tell us about their journeys to Perfec-Skin. Whether you're just hearing about the brand, or want to tell us how you would personally rank our products, keep scrolling for the results!
TOP 8 PERFEC-TONE PRODUCTS
#8 Miracle Moisturizer
I live in the desert (Las Vegas) which goes without saying it's ALWAYS dry. My face was no exception to the rule. Since I started using this product, I have seen major skin improvements. I feel comfortable in my skin now, and my face has a healthy glow. - Yaneka
#7 Purifying Toner
This toner is awesome! I considered skipping this step to save money but please DON'T! It rebalances my skin so much better after a deep cleanse. - Angela
#6 Refining Crème
I bought this product to help get rid of my dark spots and fix my uneven skin tone. I've had skin issues since I was a teen and have tried various products like Proactiv, Murad, Clinique, etc. Now, for the first time, I actually have clear skin. I use the Refining Crème during the day and the Resurfacing Crème at night and saw results after just 1 week! It's now been 1 month and my skin is almost completely clear. I have dry skin and did initially notice some peeling but, you can fix that by using less product and carefully moisturizing after. - Natalie
#5 Revitalizing Serum
My skin has transformed thanks to the Revitalizing Serum! I'm so grateful I found you guys!! I use the serum with the Clarifying Toner and Resurfacing Crème ❤️❤️❤️. I can now go out without makeup. Just sunscreen with a fresh face. - Kay L.
#4 Exfoliating Cleanser
This cleanser opens my pores and let's all the goodness! It feels like Menthol is opening a congested nasal passage to clear the way for beautiful clean skin. The minty feeling is so refreshing! - Coronda
#3 Clarifying Gel
I love the feel of CG on my face and neck. The tightness is immediate, the smoothness remains. One of my favourite Perfec-Tone products! - Kathryn
#2 - Resurfacing Creme
I use this cream every night, it helps removes the dark spots on my face even though I still struggle with the stubborn ones. I do not break out from it, it helps a lot. The cream is also thick if stored in a cool place. My face looks clear which is awesome. No breakout nor blackheads. The holy grail! - Sauvelyn
#1 Spot Treatment
With this amazing spot treatment I know I'm fully covered to battle dark and age spots. Skip the filters and pick up this must-have spot treatment. Your skin will thank you! - Chantel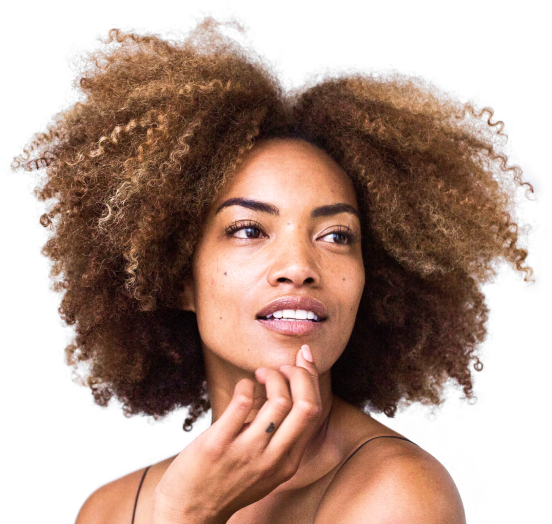 The One Cream For Melasma You Need
Dealing with melasma can be frustrating, but will do everything to find the best cream for melasma for your particular type so you can feel happy and confident in your skin. Look at Perfec-Tone as your skincare best friend and a support network that will help you every step of the way to the skin of your dreams.
TAKE QUIZ