In Which Order Should I Apply My Skincare Products?
It's confusing, isn't it? All the different products you have to use, you probably don't even know what some do. The skin care lifestyle is not an easy one, and there are many ways you can go wrong.
It's good to invest in your skin, looking good should be everybody's business. But it is better to invest in your skin right to avoid wasting time, energy, and emotions. 
Many of the skincare products we use work when they are absorbed into the skin. Some products can significantly block the absorption of other products applied after it. Hence, you must get the appropriate order to apply your skincare products for the best results. 
Read more to find out how you can do this right. 
The Right Order to Apply Your Skincare Products
Typically, derms recommend that your skincare products be applied from lightest to thickest, regardless of your skincare routine. 
Most skin care products are recommended for use twice daily. So, a lot of people schedule their routine for morning and night. 
Your morning skincare routine prepares your skin for the day. It is essential for the preparation and protection of the skin. 
The nighttime skincare routine is basically to repair any damage caused during the day. At night, you bring out the bigger guns; thicker products, and products that increase the skin's sensitivity to the sun. 
         The Best Order for Applying Skincare Products
| | |
| --- | --- |
|  MORNING ROUTINE  | NIGHT ROUTINE  |
| Cleanser  | Makeup Remover  |
| Toner | Cleanser  |
| Serum | Exfoliator  |
| Spot treatment  | Toner  |
| Eye cream  | Treatment  |
| Moisturizer  | Serum  |
| Face oil  | Spot treatment  |
| Sunscreen  | Eye cream  |
| Base makeup  | Moisturizer  |
| | Face oil  |
| | Facemask |
The following are details about each product in the order they should be applied: 
If you wore makeup during the day or night, using this product precedes using a cleanser. This helps to remove makeup residues, impurities, and oil from your skin. The instructions on how to apply this product depend on the product's specific instructions.
The job of a cleanser is to remove all the dirt, oil, and grime from your skin. If your skin is not clean, other products may not be properly absorbed. 
Look for cleansers with a
low or neutral pH
. You don't want anything that will irritate your skin. We strongly recommend
Perfec-Tone's set of cleansers
. They contain natural ingredients as well as other essential ingredients that help wash dirt, oil, and bacteria off your skin.  
Exfoliating is the process of removing dead skin cells from your skin's surface using chemicals or granular substances. The
exfoliator
is the product you use for exfoliating.
The method of exfoliation
you use is dependent on your skin type. 
For mechanical exfoliation, use a gentle tool like the
Perfe-Tone exfoliating body mitt
. Don't use chemicals that are too harsh for your skin. A board-certified dermatologist can help you determine that.  
Follow the product's instructions on how to apply.
Toners are water-based skincare products that replenish the skin through hydration. Swiping your skin with a cotton ball soaked with toner will leave your skin feeling extra clean and refreshed. 
With super clean skin, your skin is ready for leave-on products. When selecting a toner, avoid those with high alcohol. High alcohol toners can cause skin irritation. 
Just so you don't spend so much time looking for the perfect toner, we suggest you try the
Perfec-Tone purifying toner
. It is non-comedogenic and it contains natural antioxidants and vitamins to help further cleanse your skin, remove excess oil, and balance moisture.  
After applying your toner, wait for the product to dry before applying anything else. 
If cleansers and toners are appetizers, think of serum as the main course. They contain concentrated amounts of active ingredients essential in treating skin problems like hyperpigmentation and fine lines. 
Serums
often contain antioxidants including Vitamin A, C, and E, as well as ingredients like retinol and other active ingredients to combat skin issues. 
Look for serums rich in natural ingredients, antioxidants, and water (hydration) for the best result. A product to try is
Perfec-Tone Revitalizing Serum
. Its effective ingredients slows your skin's aging process, keeping you looking younger by the day. 
To apply serums, smooth a pea-sized amount over your skin with clean hands. Then wait for a minute before applying the next product. 
Spot treatments are topical skin care products that can help treat blemishes and reduce the effects of inflammation like redness and swelling. You can skip this step if you have no blemishes. But if you do, you can rely on trustworthy brands like Perfec-Tone to provide the
right acne treatment products
. 
Do not apply spot treatment on open blemishes.  
Dab, or rub in the spot treatment on the spot or blemish and allow your skin to absorb the product. 
A lot of skincare products are not suitable for the eye area, usually because the skin around the eye is sensitive and thinner. Signs of aging can also start from the eye area. Puffiness and darkness are also issues that can arise around the area. Eye creams are made to help combat all of these issues. 
All you need to do is dab a little amount of the eye cream onto the eye area using your clean finger. 
Moisturizers help hydrate your skin and help it retain moisture. Moisturizing is an important part of any skincare routine because it helps reduce extreme dryness or oiliness which are the foundation of certain skin issues. 
The Miracle Moisturizer
is a must-have because it provides all the nourishment and moisture your skin needs, and also contains ingredients that fight some skin issues like aging and sun damage. 
Face oil nourishes the skin and helps to lock in moisture. Heavier oils are best recommended for night use especially if you have dry skin. To apply, just massage a few drops into your skin with clean hands.
This is an essential part of your morning routine. It helps protect your skin from harmful rays of the sun. A broad-spectrum sunscreen with at least SPF 30 is recommended. 
If you'll be wearing makeup, you can apply your foundation after applying sunscreen. 
Face masks can be used at night to lock in all the other products you applied. It acts as a sealant. With a face mask as part of your skincare routine, you'll just sleep your way to better skin. 
Conclusion 
Once you have found a good skincare routine that works for you, make sure the order of applying the products is from thinnest to thickest. Also, make sure you get products that are appropriate for your skin to prevent worsening issues or wasting money. 
Agreed, you now know the function of different products on your skin. But ensure you consult with your dermatologist if you think you need to include any new products in your routine.
Lastly, be consistent to get good results.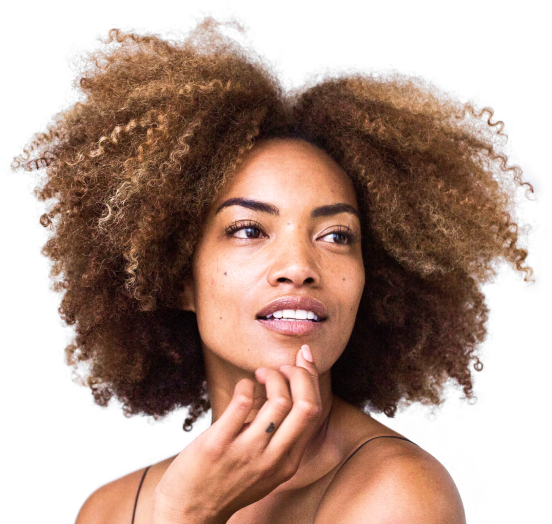 The One Cream For Melasma You Need
Dealing with melasma can be frustrating, but will do everything to find the best cream for melasma for your particular type so you can feel happy and confident in your skin. Look at Perfec-Tone as your skincare best friend and a support network that will help you every step of the way to the skin of your dreams.
TAKE QUIZ