8 Household Products for Acne and Skin Care Hacks
Quality beauty and skin care products and treatments are great for your skin however they may not be so great for your wallet. Often these beauty must-haves can cost a pretty penny and in these tough economic times, it's good to have other options especially when you can have an excuse to treat yourself on special occasions.
Believe it or not, the keys to clear skin and radiant beauty may be well within your grasp without you even realizing it, that's because there are so many common household items that can be used to achieve great skin without you having to break the bank.
Here are a few household products that you can use to achieve blemish-free skin.
Salt
Salt is more than just food seasoning, it can be used to scrub away dry skin, salt can be used in a variety of ways. If you plan to use salt on your skin, it's best that you use salts that haven't been processed to remove beneficial minerals. Examples of good salts to use include sea salts, Epsom salts, or Himalayan salts, which all have trace minerals that are good for your skin.
Baking Soda
Use it to relieve sunburn or insect bites by making a paste with water. Make a paste with hydrogen peroxide instead, and you have a natural teeth-whitener.
Coffee Filters
If you're an avid coffee brewer/drinker and you're suffering from oily skin, the perfect remedy is right at your fingertips.  Paper coffee filters are designed to trap naturally-occurring oily substances in your coffee called diterpenes, which can cause elevated cholesterol. What works in your coffee machine will also work on your face. Cut up a coffee filter and use the pieces like a blotting paper on your face to remove shine from your nose, forehead, or other problem areas.
Oatmeal
Its more than just a hot breakfast cereal. Whether you suffer from an itchy sunburn, bug bites, eczema, or other skin condition, or chronic dry skin, oatmeal can provide relief. While the species most commonly used in skin care and itch treatment is called colloidal oatmeal, regular food-grade oatmeal meant for your breakfast or baking will work, too. It's best to refrain from using anything that has flavorings added to it, like instant oatmeal packets. Grind up your oatmeal in a blender for a few moments before adding it to a warm bath for all-over itch relief. Avenanthramides and phenols chemicals in oatmeal have anti-inflammatory properties which means that an oatmeal poultice could be the cure your skin has been waiting for.
Apple Cider Vinegar
Its organic acids fight bacteria, germs and oil, while lactic and succinic acid banish inflammation and help in acne scar removal. Mix one part of ACV with three parts of water, and dab on the affected areas, but make sure not to overdo this acne treatment at home.
Honey and Turmeric
This combination of anti-inflammatory and anti-microbial power is a great solution for how to get rid of acne fast at home. Use half a teaspoon of turmeric in one tablespoon of honey and keep it on for 5 minutes for effective acne spot treatment.
Green Tea
High in antioxidants, flavonoids and tannins green tea naturally reduces acne-inducing blood sugar and insulin levels. Its star ingredient EGCG (epigallocatechin-3-gallate), when applied topically, can help reduce the production of sebum, inflammation and stunts the growth of evil P. Acnes. Make yourself a pot and use a spritzer or cotton ball to apply once it's cooled for acne scar treatment.
Lemon Juice
Lemon juice is one of the most super effective and inexpensive at-home acne remedies. An astringent, exfoliant and antibacterial agent, it helps unclog the pores, remove dead skin cells and dry out active acnes. Mix with honey or rosewater and apply twice daily to the affected areas, let it absorb for over 10 minutes, and wash your skin out with cool water. For a gentler, less acidic mix, blend with rosewater instead.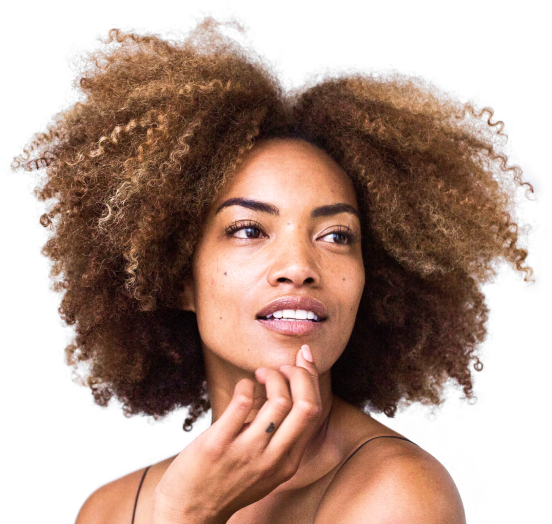 The One Cream For Melasma You Need
Dealing with melasma can be frustrating, but will do everything to find the best cream for melasma for your particular type so you can feel happy and confident in your skin. Look at Perfec-Tone as your skincare best friend and a support network that will help you every step of the way to the skin of your dreams.
TAKE QUIZ