Didn't Get the Perfec-Tone Results You Were Expecting? Here's Some Reasons Why
Hey there, gorgeous. We recently conducted a customer service and marketing survey (winners of the Starbucks gift cards, hang tight! You should receive your gift card before the end of the month <3) so we could get your feedback on what's working… and what's not.
While most of you said that one of the main reasons you've remained loyal customers of Perfec-Tone was because of the effectiveness of our products, some did say that they stopped using Perfec-Tone products because they felt they didn't work as they had expected.
Because Perfec-Tone is formulated for all skin types and nearly all skin concerns, we wanted to make sure everyone is getting the most from their Perfec-Tone experience. We previously shared how to make sure you are getting the most from our Resurfacing Crème. Here's a few tips for general product use to get the skin you desire from Perfec-Tone!
BEST PRACTICES FOR BEST RESULTS WITH PERFEC-TONE
If you're wondering what steps you can take to ensure you're working for, not against, your new Perfec-Tone product or complete regimen, we've got the top six things you should know.
Understand What the Products Do
There are some people who've used products and started to see or feel the sensational effects. This can include burning, irritation, peeling, and/or darkened skin. These effects are normal and happen due to the separation of dead and damaged skin from healthy skin. Before peeling, this skin will darken. During the peeling process, redness, burning, and irritation may occur due to the sensitivity of the skin as new skin is revealed. This can also be mistaken as burns if the new skin creates a scab because it's so sensitive. Our Sculpting Serum combats this by reducing, or eliminating, most of these effects. Darkening can be combated by increasing usage on the darker areas and running your skin under warm water in the shower for two minutes to help separation.
Use Enough Product
If you purchase products over the counter, you're given directions for usage meant for people not under treatment and safe enough for every day use. Sometimes, due to the nature of our skin, this isn't enough. Applying as a mask or doubling applications may solve this problem for many. That's why we encourage you to send us a photo of your skin to wecare@perfec-tone.com. A team of Perfec-Tone members can provide a custom regimen based on your skin concern and type.
Remove Blackheads
Blackheads are the somewhat invisible causes to that stubborn mark. Sometimes a blackhead can be hard to see, especially if it's surrounded by a dark mark. You can use the products for the mark to no avail because if the blackhead isn't removed, it will continuously feed the mark. Try facials with extractions like the Perfec-Tone Facial to see results when trying to remove a mark. Check for that small black dot in the middle of the mark before you decide the product isn't working.
Don't Over-Mix Products
There is a common practice of mixing products with the idea that using both will create a super product. Doing this can cause adverse effects or make each product less effective. It may also be damaging your skin. It's best to stick with minimal products to be used separately so you get the benefits of each. If you plan on using another product as part of your skin care routine, please reach out to us so we can consult with you to make sure it won't counteract or diffuse the Perfec-Tone products.
No Skin-terference
We all do it. We can't help but pop that pimple we see surface. This is a major cause of bacterial infection that causes more acne, darker marks, and dormant results. The bottom line is keep your hands off your face – no peeling, popping, or rubbing. If we interfere with our skin, no matter what products you're using, it will be natural for blemishes to occur.
Use Makeup Properly
Before coming to Perfec-Tone, you've may have already experienced a lot of insecurities about your skin and decided the best thing to do is to cover it up. With new makeup styles, the current trend is to layer on more makeup than necessary to achieve a "baked" look. This can cause significant congestion to pores, causing small bumps or increased breakouts, especially if you don't use non-comedogenic (non pore-clogging) makeup. Never keep makeup it on longer than necessary, or commit the worst skin crime – sleep in it. Wash it off immediately and wash it twice. Makeup is similar to rubbing dirt in your pores, and you do it for 8-12 hours per day. If you want to learn the best way to use makeup with Perfec-Tone, read our blog.
WORKING WITH YOUR PERFEC-TONE PRODUCTS
Most important for anyone new to Perfec-Tone, or anyone that used to use Perfec-Tone and didn't get the results that they were expecting is communication. Our team is always available to consult with you to make sure you achieve your skin goals. We don't want to sell you products, we want to help you love the skin you're in. The easiest way to get the fastest response is emailing us at hello@perfec-tone.com. We look forward to hearing from you!
ON THE ROAD TO FLAWLESS SKIN WITH PERFEC-TONE
We love helping our customers achieve the skin they desire. Are you ready to see the flawless skin you've always dreamed of? Give us a call, send us a message, or reserve an appointment today. It's time to see A Brand New You.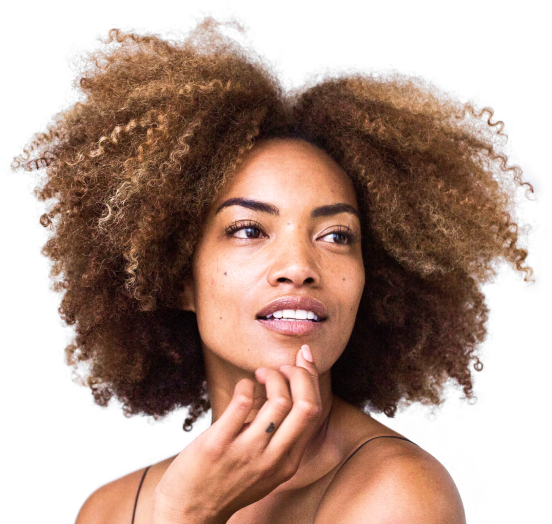 The One Cream For Melasma You Need
Dealing with melasma can be frustrating, but will do everything to find the best cream for melasma for your particular type so you can feel happy and confident in your skin. Look at Perfec-Tone as your skincare best friend and a support network that will help you every step of the way to the skin of your dreams.
TAKE QUIZ