Using Perfec-Tone Resurfacing Crème to Get the Results You Want
One of our most effective products is our Perfec-Tone Resurfacing Crème. It works well for all skin types and addresses a number of skin concerns. Our highly-active night cream is fortified with natural minerals and Vitamin A to delve deep into skin's layers while you sleep to exfoliate dull, dry cells, eliminate dark marks, reduce acne, and help repair signs of aging. Overnight, skin undergoes a gentle resurfacing that visibly changes its look and feel. After giving your skin a revitalizing night's rest, you're able to face a bright, new day. With consistent use, fine lines and wrinkles are diminished. Scars, sun spots, and other discolorations seem to disappear. Skin awakens refreshed – brighter, smoother, and younger looking, day by day.
We get a lot of questions about this potent product. We know some users have experienced some sensations when using the Resurfacing Crème and we have revised our instructions to make it more effective for everyone.
NEW CARE INSTRUCTIONS FOR RESURFACING CRÈME
We now recommend using only once per day, normally at night, as a cream, rather than a mask. For users who have been using Resurfacing Creme with no irritation, continue using as previously instructed.
Use the Resurfacing Crème in 14-day cycles for a brighter, smoother, and healthier-looking complexion. In the evening after cleansing, rub a quarter-sized amount of cream into the skin, avoiding eye and mouth areas.
PRODUCTS TO USE WITH RESURFACING CRÈME FOR BEST RESULTS
The skin may peel and flake, and burning, redness, and irritation may occur. Breakouts may occur as bacteria is drawn out and removed from pores. These results are normal, and will minimize with use. To help balance irritation with initial use, we recommend using Miracle Moisturizer throughout the day to soothe and restore moisture to the skin if dryness or irritation occurs. Add Sculpting Serum to regenerate new healthy skin cells while damaged skin cells are sloughed away. Use petroleum jelly on the delicate skin of your lips and eyelids to prevent over-drying.
WHAT IF I'VE ALREADY TRIED RESURFACING CRÈME?
If you've tried Resurfacing Crème in the past, and experienced dryness or irritation, we recommend to try with the new care instructions. Resurfacing Crème works for nearly all skin concerns from reducing dark marks and enlarged pores to removing dead skin cells, from treating acne and acne scars to resurfacing skin, from promoting anti-aging to smoothing fine lines and wrinkles, and finally reducing sun spots and age spots. Perfec-Tone Resurfacing Crème is a truly effective night cream that covers many areas of concerns and works on almost any skin type.
WE'RE HERE TO HELP!
If you ever have any questions about your skincare regimen, always call (242) 603-SKIN or email us at wecare@perfec-tone.com. We're here to help! So give us a call, send us a message, or reserve an appointment today. It's time to see A Brand New You.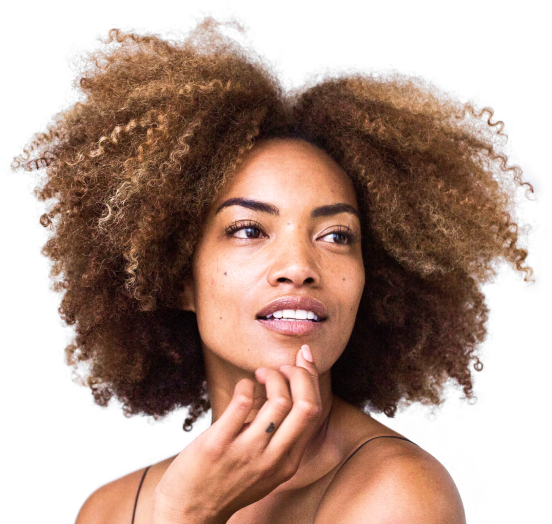 The One Cream For Melasma You Need
Dealing with melasma can be frustrating, but will do everything to find the best cream for melasma for your particular type so you can feel happy and confident in your skin. Look at Perfec-Tone as your skincare best friend and a support network that will help you every step of the way to the skin of your dreams.
TAKE QUIZ