How To Relieve Stress and Anxiety with Your Skincare Routine
Skincare is a great form of self-care. Studies have shown that sticking to a 3-step daily skincare routine can dramatically reduce levels of the stress hormone, Cortisol. Psychiatrist, Dr. Galyna Selezneva comments on the mental health benefits of skincare, "In my view, routine and appearance isn't about vanity or a hot trend in beauty standards – skincare is a representation of self-love and even escape from daily stress. You are bringing the focus back onto yourself."
Our skin is the largest organ of our body, absorbing various stimuli from the environment. By slowing down to take care of your skin, the body and mind can relax more easily. There is a strong connection between mental health and skin health. Not only does our skin affect our mental health, but our mental health can affect our skin. Dr. Helen Taylor points out the effects of stress and anxiety on the skin, "We know that the behavior of the skin is heavily influenced by hormones and our emotions. When nervous or stressed there can be some quite significant physiological changes in the skin, including increased water loss, increased erythema, and an increase in the production of sebum." Fortunately, there are a few things you can do to reduce stress and anxiety through your skincare routine.
Tip #1: Give yourself a face massage
Studies have proven that a pleasant touch on facial skin can improve skin appearance and boost mood. By taking an extra 1-2 minutes to massage the face and neck also increases blood circulation and encourage skin cell renewal. Not to forget how great facial massages feel on the skin. If you are not sure how, Influencer Tatiana Van Den Broek provides great facial message techniques on her Instagram and website.
Tip #2: Infuse Aromatherapy using essential oils
Aromatherapy is a great mood-booster to infuse into your beauty ritual at any time of the day. Select gentle products with natural fragrances (essential oils) like lavender, rose, or peppermint oil to calm your nerves and relax your body.
Our Clarifying Gel is infused with the refreshing scent of peppermint oil, with cooling menthol that is sure to leave you relaxed.
Tip #3: Wind down with a face mask
Sometimes, an at-home facial is just the pick me up you need. Whether it's an Aztec clay mask or a hydrating aloe vera mask, choose the mask that's right for your skin needs. Take the 15 minutes waiting time to relax with a book, journal, or just resting.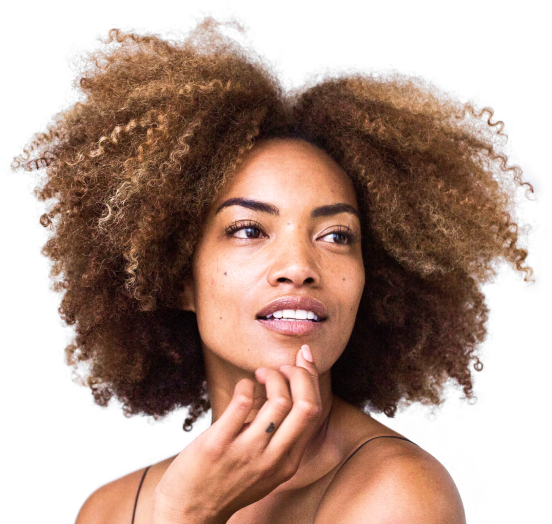 The One Cream For Melasma You Need
Dealing with melasma can be frustrating, but will do everything to find the best cream for melasma for your particular type so you can feel happy and confident in your skin. Look at Perfec-Tone as your skincare best friend and a support network that will help you every step of the way to the skin of your dreams.
TAKE QUIZ