Our Skin Appearance Impacts Our Mental Health More Than We Think
If you suffer from any skin condition, you may be aware of the psychological impacts this has on your day-to-day living. A recent U.K. survey, conducted by All Party Parliamentary Group on Skin (APPGS), reported that 98 percent of respondents claimed their skin condition affected their emotional wellbeing. Additionally, 93 percent of respondents reported that their skin condition affected their self-esteem. This report highlights that the effects of skin conditions are not surface-level issues. Instead, this report shows how much our skin appearance impacts our mental health. 
Today's consumers care about their physical appearance. A 2017 survey conducted by Cosmetics Europe found that 71 percent of consumers believed cosmetics and personal care products are important in their daily lives, while 80 percent believed cosmetics and personal care products were very important in building self-esteem. The way we show up in society can negatively influence all areas of our lives including work, education, and social groups, and intimacy. 
Work and Educational Settings
In a 2020 Mental Health and Skin Disease report, a respondent with psoriasis and hives (urticaria) expressed, "I have been laid off work due to health issues and do not have the confidence to discuss issues in interviews as it results in discrimination. " This experience extends to the education setting as well. A respondent with atopic dermatitis describes, "I was always in hospital as I child and missed a lot of schools. I'm now in work but was unable to make grades to go to university." The physical discomfort and sight of skin conditions make daily living harder for those that experience it. Discomforts can affect the pace at which you focus on a specific task. Treating a skin condition can be tedious as well. For example, treating acne can require careful attention to diet, stress, and commitment to skin regimens.  
Relationships, Intimacy and Social Groups
The impact skin conditions have on one's self-esteem seeps into every aspect of their life, including social and intimate relationships. We are too familiar with seeing commercials advertise the latest spot treatment to 'zap a zit' before the party. The appearance of our skin can greatly affect our mood and motivation to socialize with other people. Intimacy can be harder while experiencing a skin condition. The physical discomfort of skin conditions, combined with the feeling of 'ugliness' makes it difficult to pursue a relationship. Also, the lack of sensitivity and awareness discourages persons from pursuing a relationship with someone suffering a skin condition. These areas can cause loneliness, stress, anxiety, or depression. 
Mental Health Gaps for Skin Patients
With overwhelming evidence, showing a connection between skin health and mental health, there remains a gap in psychological services for those suffering from skin conditions. The British Skin Foundation reports that 9 of 10 dermatologists claim there is not enough importance placed on the psychological effects resulting from skin conditions. Dr. Alexandra Mizara, spokesperson of BSF states, "It's not surprising that the majority of dermatologists report that the psychological care of skin patients is poor and understated. Skin patients often experience that they are not listened to or understood by their healthcare providers. The occasions that they are listened to and understood are rare and extraordinary." Unfortunately, there is still a need for more specialized psychological services for persons suffering from skin conditions. Without these services, it can become difficult and frustrating for patients to receive the necessary support in the medical field. 
Skin health is not skin deep. Our physical appearance affects the way others perceive us and the way we perceive ourselves. This can influence our level of social interaction and intimacy. Also, the physical discomfort and treatment of skin conditions greatly impacts our day-to-lives. With the pervasive effects of skin conditions, there should be a higher engagement level between patients and psychologists that understand their needs. Additionally, bringing awareness and sensitivity surrounding skin conditions can prevent alienation for persons suffering from these conditions. We are all different, but deserve to be loved and accepted for however our bodies show up in the world.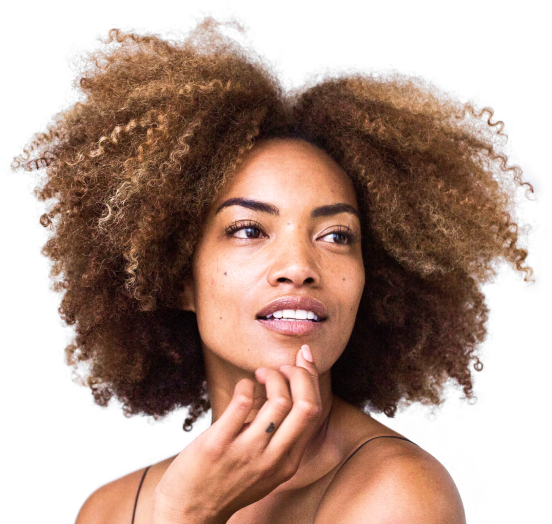 The One Cream For Melasma You Need
Dealing with melasma can be frustrating, but will do everything to find the best cream for melasma for your particular type so you can feel happy and confident in your skin. Look at Perfec-Tone as your skincare best friend and a support network that will help you every step of the way to the skin of your dreams.
TAKE QUIZ