Introducing our New Maintenance Services
Who says big things didn't come in smaller packages?
For our customers, with an eye for detail, we have created new maintenance services just for you. This month, we are launching our new Touch Up Facial and Mini Micro services! A seamless addition to Perfec-Tone's line, to ensure that we pay attention to every detail when maintaining your skin for a fraction of the price.
Touch Up Facial
Never worry about surprise pimples again! Great for acne-prone skin, we designed the Touch Up Facial for customers to maintain a smooth complexion, after seven (7) weeks of receiving a full facial. Our Touch Up Facial includes cleansing and minor skin extractions to clear pores and feel refreshed, all for only $59.99. Customers can enhance this facial by adding our LUX or Premium mask, to boost desired results.
Mini Micro
We all get those stubborn marks that refuse to go away with creams alone. Our Mini Micro is a Microdermabrasion treatment that provides detailed attention to stubborn spots and scars on smaller areas of the skin. Using crystals, our Mini Micro gently exfoliates to remove dark marks, scars, rough patches, and fine lines. Worth one (1) month of home remedies, our Mini Micro is only for $79.99, leaving the skin smoother and more refined.
Do It For You, Gorgeous!
Established in 1980, Perfec-Tone is the Bahamas' number one experts in skin care products and services. Visit our Nassau location or give us a call to reserve your next service!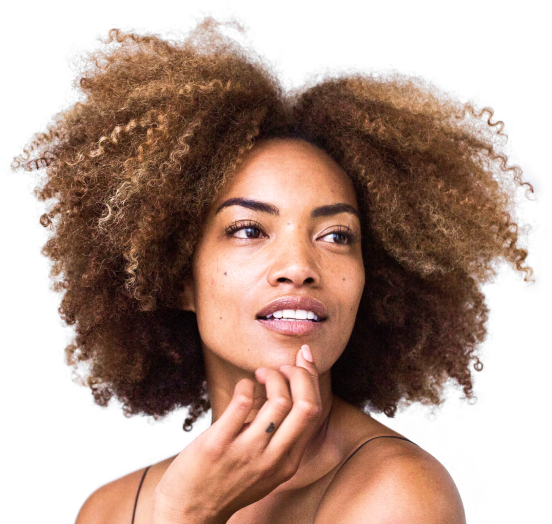 The One Cream For Melasma You Need
Dealing with melasma can be frustrating, but will do everything to find the best cream for melasma for your particular type so you can feel happy and confident in your skin. Look at Perfec-Tone as your skincare best friend and a support network that will help you every step of the way to the skin of your dreams.
TAKE QUIZ