Peptides: Why They're Good for Your Skin and How to Get More of Them
It seems like there's always a new skincare ingredient that promises to improve your skin and change it for the better. From retinol to vitamin C to hydroxyl acids (AHA and BHA) and so much more. Some of these ingredients are more hype than action, while others are well worth the investment. 
One skincare ingredient we have found to be quite effective in skin improvement is peptides. 
Peptides, also known as polypeptides, are found naturally in the skin, but they're also included in a lot of skincare products for the numerous benefits the skin stands to reap.
Peptides are mostly found in two categories of skincare products; anti-aging creams and barrier support. This will make perfect sense after you learn more about what they do. 
You will be shocked and amazed at what this ingredient can do for you. Without further ado, let's get acquainted with this viral sensation in the skincare industry, shall we?
What Exactly are Peptides? 
Peptides
are short amino acid chains that typically contain 2–50 amino acids. Proteins likewise have amino acids as building blocks, however, proteins have more.
By topically putting peptides on your skin, you are instructing your cells to generate more collagen, one of the skin's primary structural proteins.
Collagen is made up of three polypeptide chains, so more peptides aid the production of more collagen, and more collagen results in firmer and younger-looking skin.
Your body produces collagen on its own. However, collagen production declines over time, causing the skin to appear wrinkled, uneven, and dull.
Peptides come in a variety of forms, each with its own unique function. According to experts, the most beneficial peptide compounds on the market right now include pentapeptide, hexapeptide, copper peptide, palmitoyl oligopeptide, and palmitoyl tetrapeptide-7. 
Now, you may want to know why there's so much buzz about peptides. Let's look at that next. 
Why are Peptides Good for Your Skin? 
In this section, we'll explain why this ingredient is good for your skin, hence its popularity. The benefits include:
We have earlier mentioned that more collagen production reduces wrinkles by creating firmer skin. This property of collagen makes it particularly useful in anti-aging products. 
Apart from collagen production in reducing wrinkles, some peptides also help to reduce the creasing that causes fine lines, by inducing a Botox-like effect. Argireline, a type of hexapeptide, releases neurotransmitters that relax muscles in the face, reducing fine lines. 
Improves/strengthens the skin barrier 
The
skin barrier
protects the skin from pathogens, pollution, UV radiation, and other toxins. Excessive exfoliation, pollution, and sometimes, even lack of sleep can all harm the skin barrier. Peptides aid in the formation of a stronger barrier.
Certain varieties like oligopeptide help stimulate skin regeneration and the creation of hyaluronic acid which supports the skin's moisture barrier. They also help the skin deal with external stressors such as UV rays. 
Another type, Palmitoyl Tetrapeptide-7 is known to have anti-inflammatory properties which also contribute to strengthening the skin's barrier. 
 Increases skin elasticity 
Peptides are also found in elastin fibers, which are a type of protein. These fibers give the skin a firmer appearance.
Some peptides have antimicrobial properties, which means they can kill acne-causing bacteria.
Generally, given everything mentioned above, peptides can assist you at any point in your healthy aging skincare journey. If you want to maintain a younger-looking skin even as you age, peptides are great ingredients to have on hand.
How to Get More of Peptides 
Collagen peptides are a popular type of peptide found in beauty supplements. They work to support the skin and body from the inside out when consumed.
Supplements may contain peptides derived from plant or animal sources of protein, such as:
Meat 
Fish 
Beans 
Oats 
Hemp seeds 
Lentils 
Shellfish 
Flaxseed 
Soy 
Wheat 
Before buying any peptide supplement, do your research on the company that produces it and make sure they are trusted. Stick to the suggested dose or see your doctor to work out a perfect plan for you. 
Because peptide supplements are similar to peptides found in everyday foods, they are unlikely to cause serious side effects in healthy people.
For topical application, you can find peptides in lotions, creams, and serums. 
One recommended topical product with peptides (palmitoyl oligopeptide to be precise) is the
Perfec-Tone miracle moisturizer
. The peptide found in this moisturizer does not just stimulate collagen production, it also aids in the production of hyaluronic acid in the body which helps to keep the skin hydrated. An additional benefit of the peptide is that it helps protect the skin from harmful UV rays from the sun. Given all of these, you might find it really beneficial to have this
moisturizer
among your skincare set. 
Conclusion
Peptides aren't popular for nothing as you have seen. It surely is worth all the hype. From strengthening the skin barrier to reducing wrinkles, the benefits of peptides are quite refreshing. They can work from inside the body out, via supplements and rich protein food sources, or by topical application through products like the
Miracle Moisturizer
. 
On a final note, if you wish to transform your skin to an ageless, natural radiance, feel free to explore our
collection of skincare products
. Your skin is going to thank you.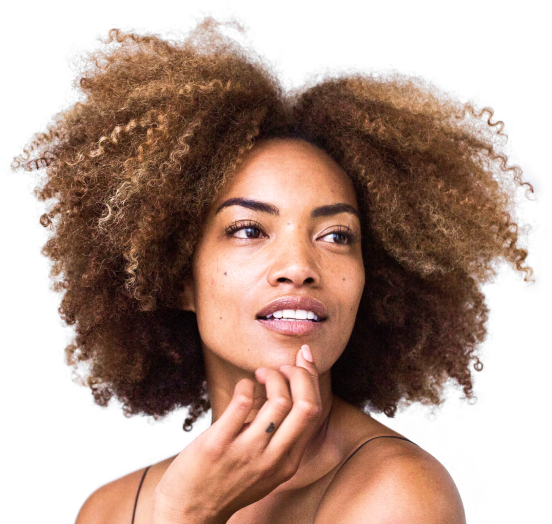 The One Cream For Melasma You Need
Dealing with melasma can be frustrating, but will do everything to find the best cream for melasma for your particular type so you can feel happy and confident in your skin. Look at Perfec-Tone as your skincare best friend and a support network that will help you every step of the way to the skin of your dreams.
TAKE QUIZ