Restoring healthy skin and confidence
There is a little bit more to skincare than simply cleansing with water and soap, especially when it comes to the face.
Since the face is usually the first thing people notice about a person, local skincare professionals are encouraging Bahamians to incorporate at least basic face and skincare routines in their daily lives.
However, before taking up a specific skincare regimen, Arron Pinder, CEO of Perfec-Tone, located on Mount Royal Avenue, said it is important to find out what kind of skin you have.
"It's important to know the condition of your skin as you can tailor your skincare regimen for it. For example, if you have oily skin, it's natural to think you have to dry your skin to combat the oil. It's the complete opposite. The skin produces oil when it is not receiving enough moisture. Thus you have to moisturize your skin more. Your skin will stop producing so much oil, " he told Tribune Health.
Mr. Pinder said the basic essentials of skincare should include a quality face wash, a toner, and either a moisturizer or a night creme.
However, sometimes, the basic routines may not be enough to combat problems people experience with their skin. Persistent skincare problems may be caused by simple activities such as using a cell phone or putting one's hands on the face.
The average person is oblivious to the cause of their skin care problems, which makes treating them at home difficult.
"A common problem is placing your hands on your face and your cell phone. A lot of people experience breakouts because of this. Think of everything you touched for the day, a public place door handle for instance. Are you sure it's clean? Do you know if everyone who touched it washed your hands? You then scratch a spot on your face, wipe it, or type on your smartphone and then rest it on your face to talk to a friend. If you have a lot of breakouts, especially on your jawline, this may be the cause," he said.
Mr. Pinder said his company offers skincare services that include deep treatments, facials, microdermabrasion procedures, mole removals, and a waxing system designed to restore a person's skin, confidence and tackle a number of other skin care problems.
The Perfec-Tone restoration system, he said, eliminates skin issues and keeps them away. Mr. Pinder said there are some clients with problems like cystic acne who have had the process done over 20 years ago and still have flawless skin today.
"Perfec-Tone is all about skin restoration. We restore the skin to its natural health so you don't have to spend so much money to tame your skin or buy a lot of makeup. It's essential that you achieve and maintain your flawless and restored skin. Drink a lot of water as well as reduce the amount of sugar and citrus you eat," he said.
"Whether you're suffering from acne, dark spots, uneven skin tone on premature aging, our leading-edge techniques and products will eliminate problem areas and help you feel great about your skin. Backed by science and delivered by our caring and knowledgeable skincare specialists, Perfec-Tone's four-step restoration system promises optimal results after each treatment."
Mr. Pinder said the process is a one-time only treatment that must be followed start to finish.
"Customers only have to repeat if they've stopped mid-treatment, do not maintain their skin post-treatment, or fall back into the habits that caused the skin issue in the first place. They would have then missed the purpose of our essential sealing process to make the results long-lasting," he said.
Perfec-Tone was founded in 1980 by Lila Pinder whose training in aesthetics and skincare, combined with the assistance of highly trained chemists and doctors from all over the world, allowed her to formulate the line of Perfec-Tone products.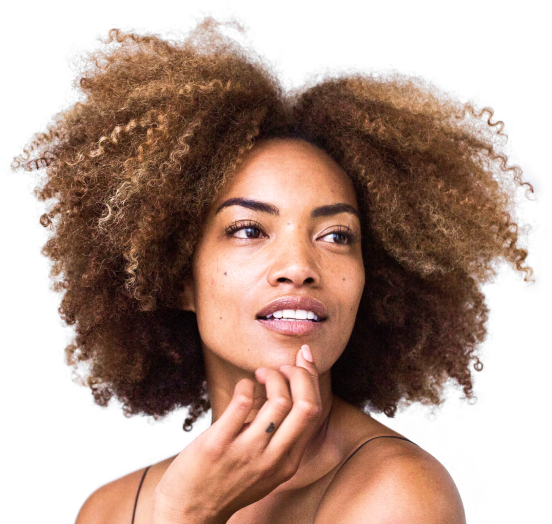 The One Cream For Melasma You Need
Dealing with melasma can be frustrating, but will do everything to find the best cream for melasma for your particular type so you can feel happy and confident in your skin. Look at Perfec-Tone as your skincare best friend and a support network that will help you every step of the way to the skin of your dreams.
TAKE QUIZ