Restoring your skin when you work in Customer Service
Have you ever considered a skin treatment, but opted out in the end because you were concerned about the recovery process? At Perfec-Tone, we often hear that one of the biggest hesitations to starting a restoration program is the concern of having to face customers for our many clients who work in service positions. We understand that it may be uncomfortable to face customers daily during your restoration. But if you're ready to take the plunge, here are some easy steps to make sure you feel confident and comfortable to face your day during the process. There's no better time, so go ahead and do it for you, gorgeous!
Perfec-Tone's Tips for Facing Customers During Your Restoration
Check out Perfec-Tone's best tips for making skin restoration and recovery as seamless as possible.
1. Notify your Perfec-Tone skin specialist
If downtime and facing customers is a concern during your treatment period, be sure to let your skin specialist know. We can work with your specific concerns and treatment plans to minimize reactions and irritation. Whether you are experiencing dark marks and hyperpigmentation, or acne and blackheads, one of our skin specialists will work with you to lay out a plan of action, including the services and products that work together and with your specific concerns.
2. Reduce the amount of product you use
At Perfec-Tone, we strive to get results in a timely fashion. However, if you wish for your process to be unnoticed, you can still receive the same results as our expedite treatment by reducing the amount of product you use. A little goes a long way, and you don't need a lot of our Perfec-Tone products to see results. Rub in the product that you do use, instead of using them as masks. During restoration, you may also use products less frequently. With these modifications, you'll see great results, but results will take just a little longer.
3. Increase time between phases
For reducing visible irritation, redness, or reactions to treatment, spread out your timeline a little to give sensitive skin a proper amount of time to heal fully. Take it slow, and make each phase count.
4. Double down on microdermabrasions
Spacing out your phases, and increasing the microdermabrasions you receive between phases will help reduce down time. When you face customers every day, it's important to make sure you have the shortest amount of downtime possible. The process may take a little bit longer, but you'll be able to continue your regular business without interruptions. Because microdermabrasions remove the dead skin cells that will normally be visible, doubling up will remove any excess that may show in front of customers.
5. Don't leave home without it!
Miracle Moisturizer is your new best friend. It hydrates, and reduces signs of redness and irritation. To get the most out of your moisturizing friend, try taking a warm shower with the water running on your face for two minutes. Apply moisturizer afterwards to speed recovery and eliminate down time.
6. Refer to our makeup and PT blog
We usually advise clients not to wear makeup during restoration, as it is similar to rubbing dirt into your newly cleaned pores. If it's still a necessity for you until you finish, take a look at our blog post.
A Brand New You
So what are you waiting for? Come in and speak to one of our skin specialist today! It's time to do it for you, gorgeous. And we can't wait for you to see A Brand New You.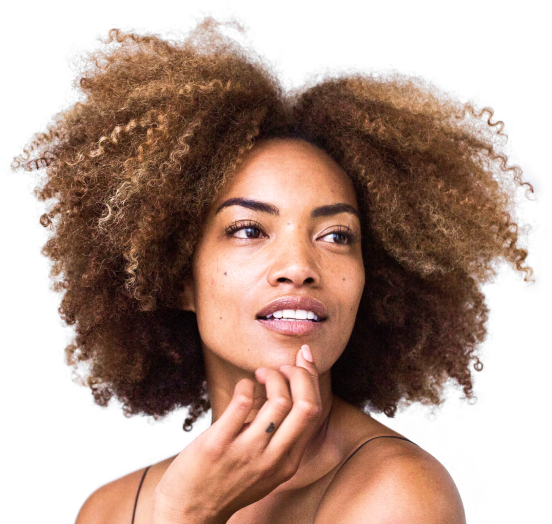 The One Cream For Melasma You Need
Dealing with melasma can be frustrating, but will do everything to find the best cream for melasma for your particular type so you can feel happy and confident in your skin. Look at Perfec-Tone as your skincare best friend and a support network that will help you every step of the way to the skin of your dreams.
TAKE QUIZ