Perfec-Tone Facials get results! So what are you getting from your Perfec-Tone Facial?
Problematic skin may be part of life, but it doesn't have to define yours. Treat acne, reverse the signs of aging, and combat environmental stressors with the Perfec-Tone Facial. Our skin-clearing service is effective, helping you to achieve the complexion you deserve, with minimal downtime. Whether you're already a facial-advocate, or are brand new to maintenance and preventative skincare treatments, our facial services get the results you're looking for. Besides, who doesn't need a little self-care and pampering?
What Should I Expect from My Facial?
The Perfec-Tone Facial is our full-service, deep-cleansing facial treatment. Pair your service with our proprietary Facial Kit, which is a set of products designed to enhance results. When you arrive for your Perfec-Tone Facial, your skin will be deeply cleansed and exfoliated. We'll also remove dirt, oil, makeup and products, and other impurities to prep the face for extractions. This part is especially important to be performed by a skin specialist. If performed incorrectly, extractions can further inflame problematic skin issues, such as blemishes and breakouts, as well as damage pores and hair follicles with long-term consequences. With proper preparation, extractions are highly beneficial. During this deep cleaning of pores, dead skin cells, sebum, and dirt are gently removed. Unclogging pores is particularly beneficial for those who are acne-prone, as it removes the buildup that contributes to continued breakouts. This is followed by a steam to help sanitize and purify skin to remove remaining bacteria. This is also helpful for our clients with dull, aging skin, as it helps lessen the appearance of enlarged pores. You'll emerge radiant, rejuvenated, and refreshed!
Top Benefits of Regular Facials
1. Clearing pores (acne, whiteheads, blackheads, and oil)
2. Cleansing (clearing dirt, sanitizing the skin, and eliminating bacteria)
3. Improving circulation (proper blood flow for collagen production)
4. Reducing pore size by removing and eliminating anything clogging them
5. Reducing marks by eliminating the blackheads that feed them
6. Healthy glow
Is the Perfec-Tone Facial Right for Me?
While everyone should include regular facials as part of their skincare routine, the Perfec-Tone Facial is especially recommended for anyone who suffers from cystic acne, blackheads, whiteheads, and blemishes. This service will remove pore-clogging residue and increase new cell production, revealing new, healthy skin, and reduce breakouts. The Perfec-Tone Facial is also beneficial for those with enlarged pores and rough skin texture. Both issues can be addressed by our softening, smoothing, and refreshing treatment. The Perfec-Tone Facial is gentle enough to be suitable for those with sensitive skin.
What Products Should I Use Follwing My Facial?
While speaking with one of our Perfec-Tone Skin Specialists is a great first step, having the right combination of everyday skincare products is critical for maintaining and lengthening the time you will see results from your facial. During your visit, we will help you select Perfec-Tone products based on your individual needs to extend your new glow and refined texture. The Facial Kit is a great place to start. The three-piece set includes Perfec-Tone Exfoliating Cleanser with Salicylic Acid to clarify skin. It's packed with vitamins and antioxidants to promote moisture retention and overall health, and best used with the Facial Buff, which is also included in the Facial Kit. Also included is our Clarifying Gel, which continues to clear clogged pores and firm skin after your facial. Depending on your particular skin goals, we may also recommend additional products, such as our Refining Crème, to nourish and renew, and our Resurfacing Crème, to smooth and brighten. Our skin specialists will work with you to formulate the right routine to help you achieve the skin you desire.
What Else Should I Know About the Perfec-Tone Facial?
For optimal long-term results, you should get a Perfec-Tone Facial once every 4-6 weeks for problem skin. If your skin doesn't require a full-service facial, we do offer the Refresher Facial to maintain results between your regular schedule. For those in the Restoration System process, we also offer the Restoration Facial to help improve results of your restoration treatment. For longer-term treatment of acne or other skin imperfections, you may also want to explore microdermabrasion to help resurface skin, stimulate collagen production, and improve absorption of Perfec-Tone products.
Are you ready to see the flawless skin you've always dreamed of? Give us a call, send us a message, or reserve an appointment today. It's time to see A Brand New You.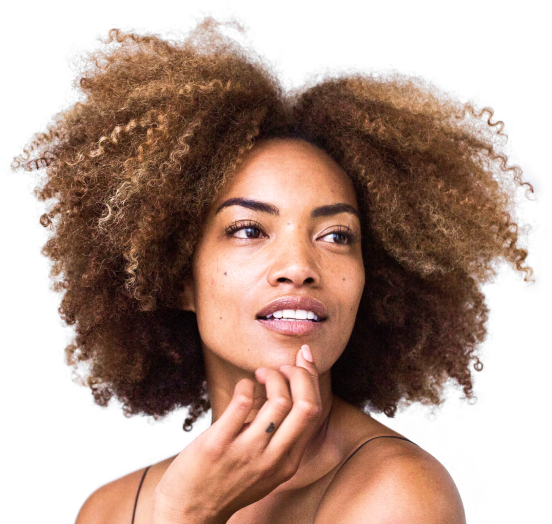 The One Cream For Melasma You Need
Dealing with melasma can be frustrating, but will do everything to find the best cream for melasma for your particular type so you can feel happy and confident in your skin. Look at Perfec-Tone as your skincare best friend and a support network that will help you every step of the way to the skin of your dreams.
TAKE QUIZ