Perfec-Tone Restoration vs Chemical Peel: What's the Difference?
For many of us, our complexion and confidence go hand-in-hand. As blemishes, discoloration, dullness, and signs of aging begin to appear, many are opting for more complete solutions, such as our Perfec-Tone Restoration System, over traditional services like chemical peels to help restore clear, radiant, and youthful skin. But what are the differences between these two treatments, and how can you determine what's right for you? Today, we're examining the distinct challenges and beauty-enhancing benefits of each.
WHAT IS A CHEMICAL PEEL?
Chemical peels are considered to be a more traditional method of skin rejuvenation. These intensive treatments involve the application of chemical exfoliants to the face and neck to remove the outer layers of skin, in order to reduce the appearance of various afflictions. Chemical peels can be effective for addressing mild scars, fine lines, and wrinkles caused by aging and sun damage, as well as discoloration. There are three main intensities of peels that can be performed, with the types of chemical solutions used varying between the three. The lightest type of chemical peel is considered superficial and is usually conducted by applying a dilute glycolic acid to the skin. As the name suggests, this is best for those with superficial cosmetic issues to address. For those who need a more intensive transformation, a medium or deep peel can be performed. Deep peels are usually achieved by applying phenol to the skin. However, as the intensity of the peel increases, so does the risk. This is particularly true for deep peels, as phenol is toxic to the body when absorbed in large amounts and thus must be carefully managed. In all cases, as the name implies, chemical peels damage the skin and cause it to crust and eventually peel, revealing the 'new,' unblemished layers of skin underneath. While pain medications and palliatives are generally used during the procedure itself, recovery can be uncomfortable. Length of time and factors accompanying recovery vary and can include redness, swelling, 'weeping' of fluids from the skin, crusting, and finally peeling. Skin may need to be bandaged during this process, and depending on the depth of the peel, complete healing may take several weeks or months, during which time makeup, exercise, exposure to the sun, and other aspects lifestyle must be avoided or very carefully managed.
OPT FOR THE PERFEC-TONE RESTORATION SYSTEM
For many, the risks and the downtime associated with chemical peels may not be practical. Furthermore, chemical peels are discouraged for those with deeper skin tones, as it can have a permanent bleaching effect on the skin. Instead, opt for the Perfec-Tone Restoration System. Rather than harsh chemical exfoliants, our treatment utilizes non-invasive microdermabrasion to refresh and refine the top layer of skin. As we've discussed before on the blog, the Perfec-Tone Restoration System is tailored for every individual skin type and designed to reverse inflammation from active acne breakouts, decongest clogged pores, and purify the skin.
The treatment lasts four phases, and begins with the Preparation Phase which cleanses the skin of all impurities such as acne, blackheads, whiteheads, excel oil, dirt, and bacteria. This cleansing phase starts the renewal process, and lasts 3-5 days. The second phase of the Restoration system is the Revealing Phase, and removes dead and damaged skin cells to expose new skin. Dark marks, acne scarring, dull skin, and enlarged pores are reduced. This phase can take anywhere from 1 to 3 weeks. The next phase is the Toning Phase, which is a 1 to 3-week process, and eliminates remaining impurities, blemishes, and discoloration. The last and final step in the Restoration system is the Sealing Phase. This phase detoxifies, balances, and seals your skin's ability to heal and regenerate itself, for long lasting results. This phase of the Restoration System can take up to a week.
Every phase of the Restoration System comes with a bundle of products that accelerate and maintain results between phases.
For those with more severe skin concerns, we also offer the Restoration Boost and Refresher Facial to help intensify results. Restoration Boost is for severely damaged skin. It includes microdermabrasion and Resurfacing Crème to remove stubborn blemishes further, so you get the most from the Restoration System. Our Restoration Facial is a mini-facial that works to keep skin clear and blemish-free between phases. This is primarily for customers exposed to new breakouts or suffer from cystic acne.
METHOD
Chemical Peel
One-time process. Mixed with a superficial peel. Harsh on your skin. Length of downtime is dependent on the intensity of the peel you choose. Lifestyle changes may be necessary during healing.
Restoration System
Our Restoration System includes four phases. This option goes deeper to heal more than what is on the surface of your skin. It's easier and less harsh than chemical peels. We've also minimized downtime.
BENEFITS
Chemical Peel
Great for textured, dull, dry skin.
Restoration System
Great for acne, including whiteheads and blackheads, acne scarring, small scars, dark marks, including sun and age spots, texture, tone, and overall skin health.
PEELING
Chemical Peel
Superficial, a lot of surface skin.
Restoration System
Deep damaged and dead skin over a process to allow new skin to generate while sloughing away dead and damaged skin.
TIME
Chemical Peel
Usually one treatment.
Restoration System
One month average for full results; can be spread out for comfort.
RESULTS
Chemical Peel
Instant change in texture and glow.
Restoration System
Gets even the most severe skin conditions to look healthy and flawless, and removes skin imperfections. Our full system creates long-lasting smoothness and get results that last because they begin deep below skin's surface. Restoration System detoxes skin, leaving you with healthy, vibrant skin.
SO WHAT ARE YOU WAITING FOR?
Even with minimal maintenance, your results can last for years, no matter how severe the initial condition of your skin. Make today the day you take control of the health and beauty of your skin! Perfec-Tone's Restoration System will make you feel beautiful and confident day in and day out. Give us a call, send us a message, or reserve an appointment today. It's time to see A Brand New You.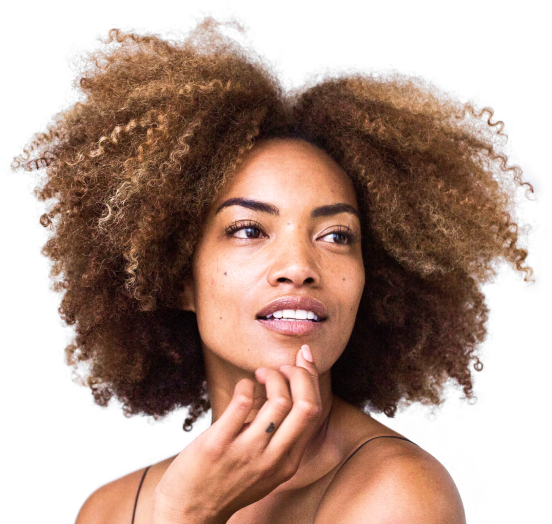 The One Cream For Melasma You Need
Dealing with melasma can be frustrating, but will do everything to find the best cream for melasma for your particular type so you can feel happy and confident in your skin. Look at Perfec-Tone as your skincare best friend and a support network that will help you every step of the way to the skin of your dreams.
TAKE QUIZ