Summer Skincare for a Dewy Glow
While Spring brought the changes we least expected, Summer is now here with the heat to energize and re-center us for the next half of this year. This season not only changes our local climate, but it also impacts the quality of our skin. During summertime, you may find that your skin is either bronze or redder. Or perhaps, your skin feels glossier throughout the day. These changes, however, does not mean that attaining that smooth, dewy glow is impossible. Here are a few Perfec-Tone tips you can incorporate in your summer skincare routine!
Cleanse twice a day
Summer weather often increases sweat, oil, dirt, and bacteria being trapped in the skin. You must cleanse your skin at least twice a day to avoid breakouts and acne. If you are wearing a foundation, it is suggested to cleanse your skin immediately after you arrive at home.
Best Match: Our Exfoliating Cleanser is a perfect match for an invigorating and calming cleanser. Infused with Salicylic Acid, Aloe & Green Tea, this cleanser melts away impurities while soothing and protecting the skin from free radicals.
Add a sun protectant to your daytime routine
While the sun is great for vitamin D, its UV rays can cause sunburn and skin damage. It is suggested to apply a sun protectant with an SPF of 30 or higher. For the best coverage, apply your product every 2 hours.
Use an oil-free moisturizer
Whether dry or humid, the heat of summer can increase the skin's oil production. To avoid excess oil, apply an oil-free moisturizer, day or night, to maintain the skin's natural moisture.
Best Match: Our Miracle Moisturizer uses natural Avocado, Mango & Shea Butter to feed the skin while avoiding the oily appearance at the end of the day.
Exfoliate more often
Exfoliating is not only necessary for dry skin, but it is necessary for oilier skin types as well. More heat prompts higher oil production in the skin, which then becomes trapped into the pores. By exfoliating more regularly during the summer, you are providing a deeper cleanse, and removing any excess oil from your pores. Depending on your skin type, make sure that you are exfoliating at least twice a week for a spotless glow.
Best Match: Our Exfoliating Mitt and Exfoliating Cleanser are great solutions for removing excess oil, and maintaining a smooth complexion without over-exfoliating your skin. Great for body care, our Exfoliating Mitt can be used in the shower to avoid heat bumps, blackheads, and discoloration on large parts of the body.
Schedule regular steam and extraction facials
You may notice, during the summertime, that your skin is more prone to breakouts and blackheads. Trying to manage flareups during the summer can lead to scarring and dark spots. Breakouts may occur more often in hotter weather, as increased dirt, oil, and impurities become trapped beneath the pores. By adding a steam facial to your routine, you are opening your pores to release impurities lodged inside your skin.
Best Match: A Perfec-Tone Facial is the best solution for ensuring that your pores get the rejuvenating cleanse it needs. This treatment combines professional steaming, extractions, and a luxurious face mask to prevent summer effects.
Apply retinol creams at night 
Extra sun exposure may result in extra skin damage due to UVA/B rays. Skin damage may range from stubborn dark spots to hyperpigmentation. Retinol creams are popular for its exfoliating properties which remove dead skin cells, fading all forms of skin discoloration. However, the heat may make the daytime application more irritating (i.e. sensitive skin types). To restore your skin after sun damage, apply a light layer of retinol cream at night.
Best Match: Our retinol-based Resurfacing Créme is the best treatment to repair your skin from years of sun damage, acne, and discoloration. If you desire to actively work on dark spots and discoloration, try our Day + Night set for full coverage which protects you throughout the day.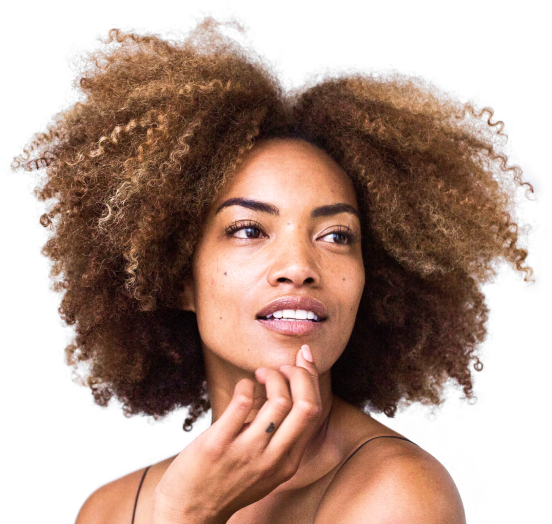 The One Cream For Melasma You Need
Dealing with melasma can be frustrating, but will do everything to find the best cream for melasma for your particular type so you can feel happy and confident in your skin. Look at Perfec-Tone as your skincare best friend and a support network that will help you every step of the way to the skin of your dreams.
TAKE QUIZ