A Brand New You: Take Control of Your Skin with Perfec-Tone
Every day, our skin faces challenges that prevent it from looking its best. Pollutants, sun, and stress speed up the aging process and cause skin to lose its vitality. Fine lines and wrinkles form. Blemishes and dark spots mark the surface. Complexions grow dull and dry. Perfec-Tone was formulated with advanced technology to restore and reverse the signs of damage and transform not only our skin's appearance, but also transform the way we feel.
Imperfections can make us feel self-conscious. Imagine not having to cover up blemishes, freeing yourself from clogged pores, and experiencing how it feels to love your skin.
Take control of the health and beauty of your skin with Perfec-Tone — and every day will be a day you'll feel beautiful and confident. When you transform your skin, you can transform your life.
Experience Perfec-Tone and get ready to see A Brand New You. Don't just trust us. Trust others, just like you.
"I would recommend Perfec-Tone to anyone with any skin issues. Not only was I given a customized regimen, but they took it another level. It's the most effective treatment I have found for my cystic acne. My acne is now under control, my acne scars are practically gone, and the texture and tone is smooth and supple. It is a process, but if you are serious about getting clear skin, this is the place to go. The staff has been amazing and reliable, I am always greeted with professional care. I am very pleased and only trust my skin to Perfec-Tone!"
"Many people do not realize how much troubled skin can take a toll on someone mentally. For years, I have battled with severe acne and other skin issues that lead to blemishes and textured skin. I did not feel comfortable stepping out of my house without makeup. I was looking for ways to correct or improve my face, but nothing worked.
Sometime last year, a good friend of mine suggested that I try Perfec-Tone. I was a bit hesitant at first because I was unsure if I wanted to go through a process that involved down time. I decided to at least go for a consultation. The specialist suggested the four-step Restoration System.
I was still not sold on this, or excited about the downtime. I then went in another direction, at another major local skin care company that promised a no down time fix. After one month and over $500, there was no improvement. My skin looked the same as when I first walked through their doors. Disappointed and disheartened, I found myself once again back to phase one. After a waste of time and money, I then turned to Perfec-Tone.
After less than two weeks into the Restoration System, I saw remarkable improvements! My skin was responding well to the treatment. Now, I rarely wear make-up, as it is no longer a must for me. Less than a month later, my face looks extraordinary to this day. I will forever be a loyal customer of Perfec-Tone."
"I can assure you that Perfec-Tone has transformed my skin and also my confidence. As a teen, there's always an expectation to look flawless at all times. Before I started using Perfec-Tone products, my skin always had a rough undertone, which would have constant flare-ups of pimples that translated into blemishes that left marks for years. But, within a week of using Perfec-Tone products and the Perfec-Tone Restoration System, coupled with a healthy diet, my skin completely resurfaced and the rough pimples smoothed and disappeared, along with the harsh marks. Not only has it tightened and rejuvenated my skin, but there are no more blemishes and only minimal flare-ups. After trying many different face products, I have finally found a product that has transformed my skin and I can face every day with confidence. I no longer bother wearing foundation on a daily basis. I would recommend Perfec-Tone products to anyone who wants to transform their skin from deep within."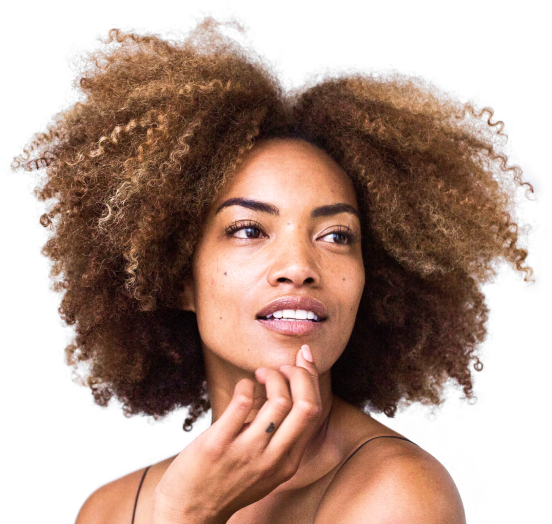 The One Cream For Melasma You Need
Dealing with melasma can be frustrating, but will do everything to find the best cream for melasma for your particular type so you can feel happy and confident in your skin. Look at Perfec-Tone as your skincare best friend and a support network that will help you every step of the way to the skin of your dreams.
TAKE QUIZ