What is Perfec-Tone Microdermabrasion?
Every day, our skin fights the effects of environmental pollutants, sun damage, and stress – all of which cause skin to lose vitality and age before its time. Complexions grow dull, dry, rough, and blemished. We buy expensive makeup that becomes ineffective over time.
At Perfec-Tone, we define beautiful skin as smooth and clear, with a healthy glow. In order to achieve that, we offer innovative specialty treatments customized to your specific skincare needs, giving you the optimal results you desire, while helping prevent future damage to your skin.
Microdermabrasion is one treatment that we offer to help restore your skin to its natural, healthy glow.
What Is Microdermabrasion?
Microdermabrasion is a procedure that gently "buffs" the surface of skin by spraying tiny exfoliating crystals onto the skin. It is an exfoliation and rejuvenation procedure that leaves skin softer, brighter, and refreshed. It takes about 30 to 40 minutes to treat the entire face and about 20 minutes to treat the neck.
Our non-invasive microdermabrasion treatment will give you an instant facelift. Dead skin layers and dark spots will be buffed away, leaving your skin refreshed and refined. The treatment also stimulates collagen production, making your skin look fuller and acting as an effective alternative to cosmetic surgery. Microdermabrasion helps reduce peeling and melasma, and is beneficial for all skin types. It can improve tone, texture, and color and can fade away imperfections such as acne scars and sunspots. This treatment helps Perfec-Tone products work faster and more effectively, for all skin types.
What is it Good For?
Dark Marks / Acne Scarring
Textured / Roughened Skin
Dull / Aging Skin
Enlarged Pores
Discoloration / Hyper-pigmentation
Are You a Good Candidate for Microdermabrasion?
There are virtually no skin-type limitations for microdermabrasion. You may want to consider this procedure if you have the following goals:
To brighten skin and achieve a healthy glow
To reduce sun damage, acne scars, or fine lines
To unclog pores and reduce the amount of blackheads and/or whiteheads
To maintain healthy, clear skin
To remove stubborn marks
What Products to Use When Receiving Microdermabrasion Treatment
Our microdermabrasion service works well with products that have been formulated to boost results.
Our Recommended Microdermabrasion Kit: Exfoliating Cleanser, Clarifying Gel, and Resurfacing Crème)

Aftercare for Microdermabrasion
There are minimal side effects or downtime with microdermabrasion. We recommend to refrain from any strenuous exercise and makeup application for at least 24 hours after the treatment. If you have sensitive skin, you may experience some mild swelling and redness from the suction. Miracle Moisturizer helps return your skin to normal and reduce sensitivity.
How Long Will the Results Last?
As with most things, the more treatments you get, the longer your results will last. You'll see a healthy glow for a number of days after your first treatment. Because microdermabrasion treats only the top layer of the skin, the skin recovers quite quickly. Most people can safely have another treatment a week after the first. We recommend getting treated every two to four weeks for problem skin, and every six to eight weeks for maintenance. The recommended number of total treatments for optimal results is between five and twelve. Maintenance does require periodic repeat treatments after the initial service is complete.
Are you ready to see the skin you've always dreamed of? Give us a call, send us a message, or reserve your appointment today. It's time to see A Brand New You.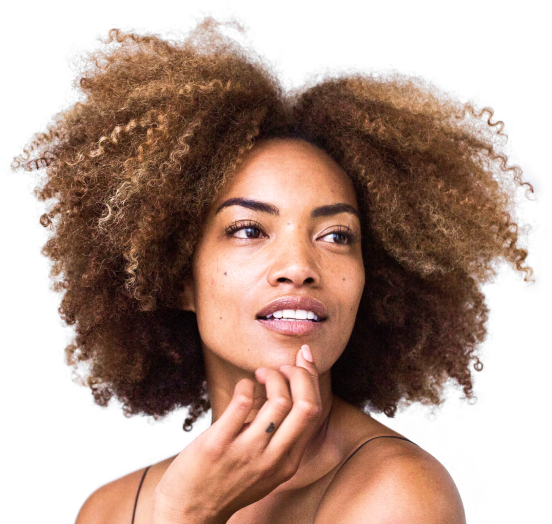 The One Cream For Melasma You Need
Dealing with melasma can be frustrating, but will do everything to find the best cream for melasma for your particular type so you can feel happy and confident in your skin. Look at Perfec-Tone as your skincare best friend and a support network that will help you every step of the way to the skin of your dreams.
TAKE QUIZ