What's Next After Completing the Perfec-Tone Restoration System?
We love seeing our clients feeling beautiful and glowing with confidence after their skin is restored to its natural beauty. We've heard so many times, "why didn't I do this sooner?" Don't believe it will work for you? See the life changing results from our clients here!
The journey to lifelong gorgeous skin takes work, but our Restoration System makes it easy. Here are a few tips to maintain the natural beauty of your skin from the inside out.
1. Eat Right
Take care of your skin by eating right. Certain foods have powerful ingredients to keep your skin smooth and supple. For instance, strawberries provide an anti-aging vitamin to keep you looking young. Tomatoes are another super food that acts like a sunscreen to protect your skin from harsh sun rays. And bonus, they are both delicious. You won't regret adding these to your weekly grocery list!
2. Hydrate
Hydrating might seem obvious, but water is essential to healthy skin. With the unapologetic heat of the Caribbean sun, your body naturally activates sweat glands, so it's essential to avoid dehydration and replenish your body with what it needs to keep your skin quenched and soft. Drink up!
3. Exercise
Exercising is important to maintaining the beauty of your skin. Being active increases the circulation in your body and creates an increase in the amount of oxygen that your body retains. It has countless benefits to your overall health, such as better sleep, boosting energy and improving your mood. It also helps stave off the signs of aging, sounds like a win to us!
4. Rest
When you're stressed, your skin is stressed, which doesn't make for restful nights. Without the proper time to decompress, your skin could suffer from stress lines, dullness and pre-mature aging, the list goes on and on. Let go of the stress and enjoy your beauty sleep, it's imperative for glowing skin.
5. Perfec-Tone Regimen
Regularly cleaning your face is one of the most important steps in keeping your skin healthy. Cleansing with the Perfec-Tone Exfoliating Cleanser to scrub away any dead skin cells allows new skin to stay fresh and hydrated. Follow it up with Perfec-Tone's Purifying Toner for even skin that helps fight oil and acne breakouts. Lastly, by using just a dab of the Perfec-Tone Refining Crème daily, you will keep the skin smooth, hydrated and flawless while reversing damage caused by stress, time and your environment.
Stay updated with Perfec-Tone's beauty tips, products and promotions by following us on Facebook and signing up for Rise and Glow Monthly!
Resources:
http://www.health.com/beauty/5-foods-for-healthy-skin#green-tea-12
http://timesofindia.indiatimes.com/life-style/beauty/Tomato-for-clear-skin/articleshow/7686230.cms
lesliebaumannmd.com/exercise-and-your-skin/
http://www.allure.com/story/sleep-and-skin-what-happens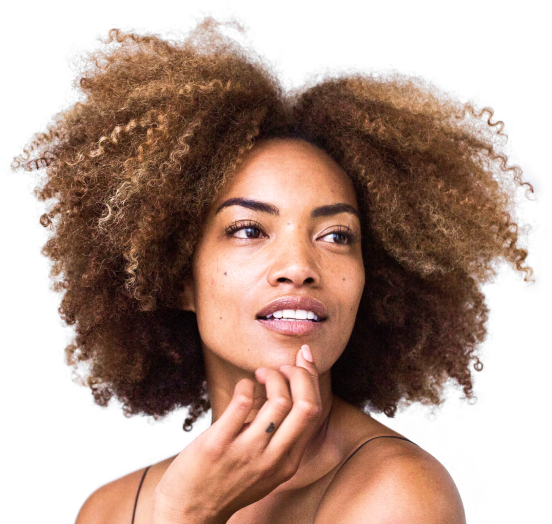 The One Cream For Melasma You Need
Dealing with melasma can be frustrating, but will do everything to find the best cream for melasma for your particular type so you can feel happy and confident in your skin. Look at Perfec-Tone as your skincare best friend and a support network that will help you every step of the way to the skin of your dreams.
TAKE QUIZ