How to Care for Your Skin After Microdermabrasion
Our beauty crew loves microdermabrasion because of its rapid recovery time and results that are seen almost immediately. Usually, you will notice a change after the first treatment. You can reserve a consultation to discuss a customized treatment plan for your skin goals.
What to Expect Following Your Microdermabrasion Treatment
Most of our gorgeous clients experience dramatic improvements in color, tone, and texture of treated areas. Generally speaking, microdermabrasion helps skin become smoother, healthier, and more youthful-looking because your body will begin to produce new layers of skin that contain higher levels of elastin and collagen. Over a course of recommended treatments, you will notice dramatic improvements in overall skin tone and texture, giving your complexion a more radiant, vibrant glow.
It's typical for the complexion of the skin to appear slightly red following microdermabrasion. You may also feel as though your skin was sunburned or windburned, but these symptoms subside fairly quickly. Applying skincare and makeup is allowed after 12-24 hours following your microdermabrasion treatment.
You've Completed Your Microdermabrasion Treatment. What Now?
To minimize recovery time and maximize microdermabrasion results, it is important to keep the new skin clean and moisturized. It is also important to avoid sun exposure immediately after microdermabrasion until the skin heals. Use moisturizer daily to reduce any peeling that may occur. It is also recommended to apply sunscreen to avoid any irritation or hyperpigmentation.
Be sure to drink plenty of water and eat a diet rich in vitamins and minerals (even when you aren't post treatment!) to stimulate healing. Feeding the body what it needs keeps skin healthy, and promotes healthy cell growth.
Products to Use After Microdermabrasion Treatment for Best Results:
We created a Microdermabrasion Kit for every client that receives microdermabrasion treatments. It includes Miracle Moisturizer and Resurfacing Crème. These should be used daily following treatment.
Quench skin's thirst for moisture after microdermabrasion with Miracle Moisturizer. Formulated with organic avocado, mango, and shea butter blend, as well as with natural vitamins and antioxidants, derived from green tea extract, will replenish skin's moisture balance. Extra-strength elastin restores skin's elasticity while powerful peptides or 'mini-proteins' penetrate skin's protective barrier, prompting cells to produce more collagen, making your skin look and feel younger.
Resurfacing Crème should be used at night to exfoliate dull, dry cells while you sleep. It also helps diminish fine lines, wrinkles, and the appearance of dark marks and scars.
To supplement your skincare routine you can add the following Perfec-Tone products:
 

Spot Treatment

 is perfect for fading dark blemishes. This product sinks deep below the skin's surface to increase cell regeneration and enhance your microdermabrasion results.

 

Refining Crème

 nourishes, hydrates, and refines skin's tone and texture.

 Revitalizing Serum is great for softening and tightening your skin. It is filled with powerful ingredients to give you a clear glowing complexion.
Are you ready to see the flawless skin you've always dreamed of? Give us a call, send us a message, or reserve an appointment today. It's time to see A Brand New You.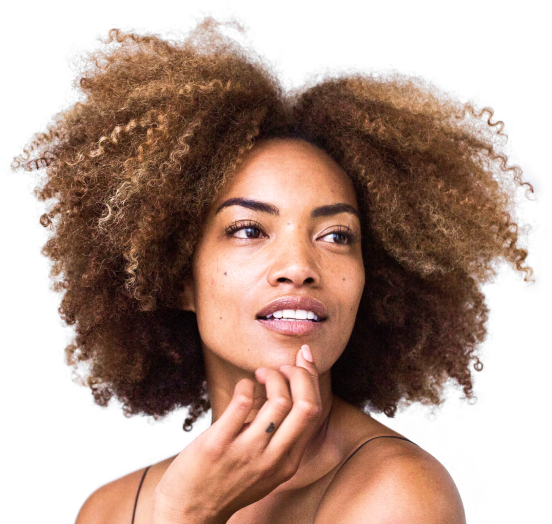 The One Cream For Melasma You Need
Dealing with melasma can be frustrating, but will do everything to find the best cream for melasma for your particular type so you can feel happy and confident in your skin. Look at Perfec-Tone as your skincare best friend and a support network that will help you every step of the way to the skin of your dreams.
TAKE QUIZ