How to Double Cleanse According to Your Skin Type
It has long been recognized that cleaning your face is an important part of keeping your skin clean and free from germs, dirt, oils, and other debris that can lead to such things as acne and other skin conditions. However, for years the primary method to clean one's face was to simply use soap and water. It was believed that cleaning with the same type of soap you would use to wash your body in the shower was the perfect solution. Still, dermatologists now believe that is completely in error.
Now, the method that most dermatologists teach is for people to double cleanse their faces. This is a bedtime routine that has replaced soap and water and is now providing benefits that help to remove makeup, dirt, and excess oils and help cleanse your face at the same time.
What Is Double Cleansing?
This is likely not as mysterious to you as you may have thought. Double cleansing is nothing more than a two-step technique that is ideal for cleaning and refreshing your skin. It takes a few extra minutes each night to perform this, but it does wonders in terms of protecting your skin from materials and debris that can cause damage to your skin.
Double cleansing is just as it sounds. It is literally cleansing your face twice, but not using soap and water. This has been found to cause dryness and irritation that can do far more harm to your skin than you may have imagined. Instead, proper double cleansing uses products that clean, moisturize, and promote the production of natural oils within your skin.
This has been proven to be a highly successful method to clean one's face. The reality is that many dermatologists have discovered that a simple cleansing of your face one time does not do the job. Makeup, oils, dirt, and other debris remained behind, which can lead to clogged pores, dried skin, and other conditions that cause damage to the skin itself. Over time, this can lead to wrinkles and rashes and cause a person to look much older. This is where double cleansing has been proven to be an extremely successful technique in keeping a person's face young and beautiful looking.
While double cleansing is ideal for protecting your skin and ensuring that it remains youthful-looking and hydrated, it is essential to understand that not all double cleansing procedures should be instituted by everyone. What we mean is that the type of skin that you have determines the regimen you should be using to clean your skin.
This article looks at the different types of procedures you should follow depending on your skin type.
Sensitive or Acne-Prone Skin
Suppose you are a person who battles with issues related to acne or sensitive skin. In that case, the procedure you follow is different than for other types of skin. You should use a gentle exfoliate that is perfect for deep cleaning of your skin but also ensure that clarifying exfoliates are included. This cleanser should be free of fragrances, soaps, sulfates, dye, and alcohols and include salicylic, glycolic, and lactic acids. These help to cleanse and purify your skin. 
Normal Skin
If you have not had issues with your skin, you want to get a cleanser that does a great job cleaning makeup from your face. The biggest problem you are likely to have is with makeup residue causing damage to your face. You also want to get a cleanser with a moisturizer so that your skin will be replenished simultaneously.
Dry Skin
If you have issues with dry skin, then a moisturizing cleanser is very important. You also want a product that will not irritate your skin. This means you want something that contains a balm that can melt into your skin but does not capture impurities that can cause dirt or debris to get into your skin.
You also need to be careful about the type of balm that is used. You want something that will add oils that are beneficial to your skin but do not give you an excessive amount of oil. Apricot kernel oil is perfect for nourishing your skin, and a biolipid complex helps to lock water into your skin to keep it from getting dry.
Oily Skin
Oily skin can be a significant issue that can lead to a number of issues. The most important of these is that the oils will trap dirt and germs in the pores, leading to blackheads, acne, and other skin conditions. This can look quite unappealing.
You want a bio complex that provides antioxidants and alpha-lipoic acid to your skin. This softens your skin while reducing the amount of oil that is naturally occurring in your skin. This still maintains a natural look that keeps the skin toned and enriched without causing the skin to become oily.
Mature Skin
If you are older, you know that there are issues with your skin that come with age. Most of these occur because the skin is not adequately hydrated, and the amount of collagen decreases. These conditions most often lead to wrinkles, which are much harder to clean.
You want a product that does several things to help promote your skin's natural beauty while also keeping it clean. In other words, you want a product that will take away the years from your face, helping you to look years younger while also cleaning your skin.
So, you need a nourishing cleanser that is rich in omega fats. The pH balance should be slightly on the acidic side at 4.5-5.5 to improve the feel and texture of the skin. You also want to be looking for a product that contains collagen to help strengthen the cells and add protein.
You can see that there is not a one-size-fits-all mentality when it comes to your skin. You want to clean your skin to ensure that it looks its best, but you also want to keep in mind the type of skin you have. This will give you a look that will keep you looking amazing!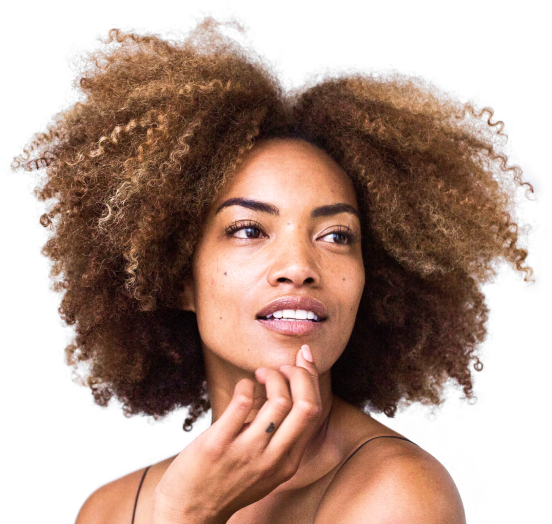 The One Cream For Melasma You Need
Dealing with melasma can be frustrating, but will do everything to find the best cream for melasma for your particular type so you can feel happy and confident in your skin. Look at Perfec-Tone as your skincare best friend and a support network that will help you every step of the way to the skin of your dreams.
TAKE QUIZ