Embrace the Sun: Summer Hacks for Healthy Skin
It's June – and in the Bahamas, our team is gearing up for hotter weather than ever before! Whether you live here or not, you must admit that 'loving Summer' gets difficult, especially when your skin is involved.
We constantly read articles that tell us how bad the sun is for our health and skin. While too much sun exposure can harmful, we cannot forget all the good benefits of the sun. Moderate sun exposure helps to produce Vitamin D; a vitamin that builds your immune system and bone health. Sun exposure also helps to boost mood, lower blood pressure and kill off bad bacteria beneath the skin.
Starting this month, we want you all to embrace the sun so that you can start loving Summer again. Here are some tips:
1) Drink lots of water
During the summer, our bodies get dehydrated much quicker. Be sure to have yourself a glass of cool water throughout the day to keep your body hydrated, and your skin looking healthy.
2) Apply and Re-Apply that Sunscreen!
Sunscreen helps to avoid harmful UV rays when out in the sun. Apply an SPF-15 sunscreen to protect your skin and prevent premature ageing. Always remember to apply sunscreen every hour when you're in the sun for maximum protection.
3) Use a hydrating moisturizerArron Pinder
Moisturizers are not only good for dry skin, but oily skin too! Skin that doesn't have moisture tends to produce more oil, in the summer, causing unwanted breakouts and blackheads. If a cream-based moisturizer is too heavy perhaps try using a gel-based moisturizer.
4) Exfoliate at least once a week
The skin tends to create more sebum (oil) during the heat. This oil can clog pores and cause pesky blackheads and pimples. It's important to gently exfoliate your skin once or two times per week to keep your pores clean and oil-free.
5) Use a hydrating mask
Cool masks or and scrubs help to give your skin a quick pick-me-up and will definitely balance skin's moisture.
6) Protect your eyes
Protect your eyes by wearing sunglasses when going outside. During summertime, the heat is much stronger and can cause under eye circles or wrinkles. In addition, long-term sun exposure can negatively affect vision. If you wear prescription glasses, talk to your optometrist about switching to transition lenses.
Like all things, sun exposure must be moderated. But do not let the overwhelming myths of the Sun, burn your aspirations. Want to start jogging? Get your shoes! Want to learn how to snorkel? Well, what are you waiting for?! So, stay prepared but have fun this summer!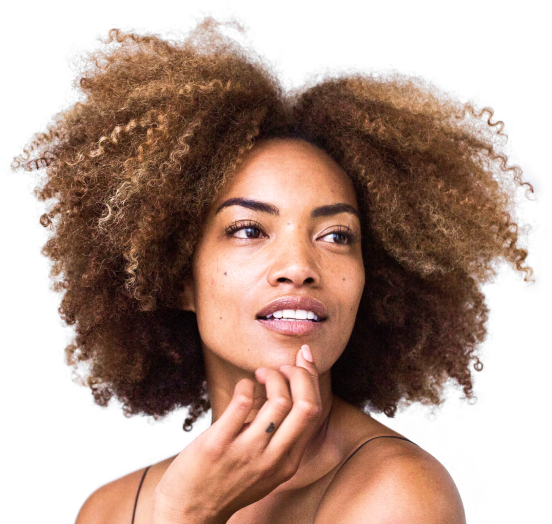 The One Cream For Melasma You Need
Dealing with melasma can be frustrating, but will do everything to find the best cream for melasma for your particular type so you can feel happy and confident in your skin. Look at Perfec-Tone as your skincare best friend and a support network that will help you every step of the way to the skin of your dreams.
TAKE QUIZ