Flawless Skin Guide: For Your Best 40's
"40's is the new 20's!", raves People Magazine. As time progresses, we continue to see women breaking social barriers and defying the status-quo of mainstream beauty standards. Thanks to modern technology, women are able to experience more freedom, and time, to do the things they love most. Today, the myth of "40" being old has evolved as women take more control and enjoy the most out of their lives. So why not look the way you've always felt inside? In this article, we're giving you our top 10 tips on maintaining flawless skin in your 40's.
1. Use Sunscreen
Sunscreen is not only good for beach tanning! In fact, wearing sunscreen is necessary anytime you step outside your home. Exposure to the Sun's UV rays can be harmful to the skin, causing premature signs of aging, fine lines and sunspots.
Lack of sunscreen may also increase the risk of melanoma and other skin cancers. It is recommended to always wear an oil-free moisturizer with SPF-15 (or higher) to protect the skin from harmful UV rays and maintain the look of your skin.
2. Stay hydrated
We've all heard, at some time, that drinking the recommended eight (8) glasses is great for maintain clear and youthful skin. This is so true! Sun exposure, lack of water and consuming foods/drinks that are high in sugar all affect the appearance of your skin. And as you age, hydration becomes more important as skin loses its elasticity.
While drinking water is vital, it is also necessary to use products that are created to add moisture to your skin. It is important to pay attention to ingredients and ensuring that the first ingredient is "Aqua (Water)". As you mature, make sure to stay hydrated both internally and externally so your skin remains supple.
3. Use Daily Anti-aging Moisturizers
As we get older, our skin complexion may become more pale or dull, and less agile. During this time, it's best to use products with multiple functions, including age defense.
Anti-aging moisturizers not only ensure that your skin is hydrated, but they also contain properties that boost collagen and reverse the appearance of fine lines and wrinkles.
4. Take care of your neck
In our 20's, we tend to take our necks for granted. As our skin matures, the neck is one of the first body parts that start to show signs of aging, with the increase of looser skin and wrinkles. Remember to always use skin nourishing products on your neck, and other parts of your body!
5. Say YES to skin lighteners, and NO to bleaching!
Did you know that as you get older, the production of melanocyte cells decreases by 10% every ten years after the age of thirty? Melanocytes are responsible for skin pigmentation. The declining production of these cells may cause hyperpigmentation and discoloration. Because of the phenomenon, the fading of dark spots may also be harder for the skin to do on its own.
Finding products that use natural skin lightening chemicals (such as Vitamin A & C) can help to ensure you maintain an even complexion. Avoid products that contain harmful bleaching chemicals. Consult with a licensed skin specialist to ensure that you are using proper products.
6. Eat foods that boost skin health
Proper dieting has shown proven results for women looking to improve or maintain their skin. In your 40's, eating healthy foods will become more crucial to achieving youthful skin.
Avoid greasy foods or foods that are high in sugar, as they can increase breakouts and oil production. Eat more fruits and veggies that are rich in antioxidants (i.e. blueberries or kale).
Probiotics are great for maintaining skincare. Good bacteria (probiotics) not only remove bad bacteria that are in the gut but in the skin as well. Probiotics help to balance the microflora on the skin by removing bad bacteria that can cause acne, redness and dehydration.
7. Use facial cremes that contain Retinoids
Retinoids help to correct and maintain the skin by unclogging pores, boosting collagen and decreasing fine lines and wrinkles. In your 40's, it is important to use products that reverse aging and maintain your skin's firmness no matter how old you get!
8. Stay active, always exercise
Exercising holds many benefits. By working out, every day, your body has more energy, produces dopamine, and regulates your bowel. These benefits are directly connected to the appearance of smooth and youthful skin!
Regulating your bowel movements, through exercising, ensures that you are removing bacteria and other toxins from your body that affect skin quality.
Exercising is a great stress reliever and mood-booster! When you exercise, you release Dopamine – a feel-good chemical that puts your mind in a happier mood. Avoiding stress is important to avoiding breakouts and premature wrinkles.
9. Schedule professional skin treatments
Take more care of your skin by scheduling professional treatments such as facials and microdermabrasion to stimulate new skin cell production, remove age spots and wrinkles and maintain soft, smooth skin.
10. Get enough sleep
Beauty rest is not a myth! Not only do we become more tired as we age, but we also put more strain on our body organs – including the skin.
Ever wondered why you're under eyes appear baggy or darker the less you sleep? This is because sleep helps to maintain skin hydration. Lack of hydration leads to more dryness, wrinkles and dark circles.
Sleeping also helps to skin aging and acne, by rapidly reproducing new skin cells and reducing skin inflammation.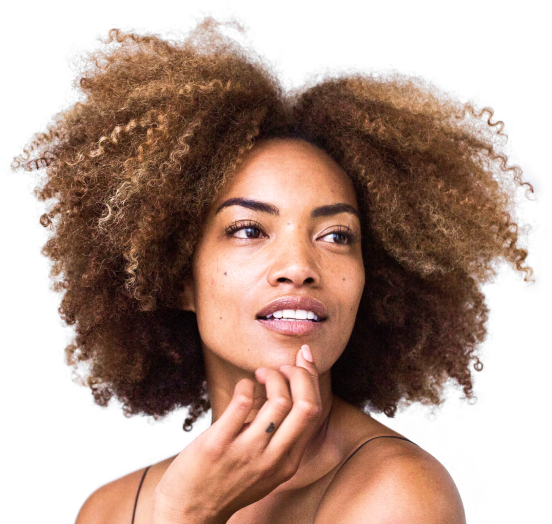 The One Cream For Melasma You Need
Dealing with melasma can be frustrating, but will do everything to find the best cream for melasma for your particular type so you can feel happy and confident in your skin. Look at Perfec-Tone as your skincare best friend and a support network that will help you every step of the way to the skin of your dreams.
TAKE QUIZ