Everything You Need to Know About Arbutin and Your Skin
If you have heard of the ingredient "arbutin" before, and have no idea what it is, then you're about to find out. This is Arbutin 101: everything you need to know about arbutin and its effect on your skin. 
In this comprehensive guide, we'll talk about arbutin, the types, benefits on the skin, side effects, and the dos and don'ts of the ingredient. 
What Is Arbutin? 
Arbutin is a cosmeceutical derived from the leaves of fruits like cranberry. Sometimes, arbutin is also made synthetically in the lab. Dermatologists and skin care experts use it as a topical skin lightening agent to treat hyperpigmentation. 
How Does Arbutin Even Work? 
Hyperpigmentation is a skin condition where you have patches of skin darker than the surrounding body. The dark patches are a result of
excessive melanin production
in that spot. 
An
enzyme
called tyrosinase catalyzes the synthesis of melanin in the body from a protein known as tyrosine. When arbutin is introduced to the body topically, it functions as a tyrosinase inhibitor, reducing the production of melanin and giving a more even tone. 
Types of Arbutin 
The two forms of Arbutin that exist are alpha-arbutin and beta-arbutin. Alpha-arbutin is more stable than its beta-form. It's most commonly used in skincare products. 
Alpha-arbutin has the advantage of being soluble in water and absorbs faster in the skin; making it dermatologists' favorite of both arbutin forms. 
Arbutin, sometimes called alpha-arbutin, is very effective as a skin brightener. It is also considered to be much
safer
than hydroquinone (another cosmeceutical that you're probably more familiar with). 
Benefits of Arbutin in Skin Care
Arbutin has become quite popular in the skincare industry, and rightly so. Let's examine some of the benefits of Arbutin that contribute to its popularity.
Exposure to the sun increases melanin production and causes darkening. Arbutin offers sun protection properties by inhibiting the production of tyrosinase. 
As we said before, arbutin inhibits the production of the enzyme that catalyzes melanin production. Hence, it can help you fade dark spots and achieve an even skin tone. 
Compared to other skin brightening agents like hydroquinone, arbutin is gentle on the skin. It is less irritating and suitable for people with sensitive skin. 
Arbutin is safe enough to be used twice daily— typically morning and night. 
Arbutin is effective in fading dark spots, as well as acne scars that appear after the pimple is gone. 
Potential Side Effects of Arbutin
Currently, there are no side effects of Arbutin on the skin. However, some people might get allergic reactions to arbutin. Here are some side effects you may experience if you are allergic to arbutin: 
Irritation or redness 
Mild acne 
Sunburns 
Sun sensitivity
If you have
acne-prone skin or rosacea
, ensure you consult with your dermatologist before adding arbutin to your skincare routine. 
How to Apply Arbutin 
If you want to add arbutin to your skincare routine, you have to work up to it just in case any allergic reactions occur. One of our top recommendations is
Perfect-Tone's Spot Eraser which contains Arbutin
. Apply some of it on your forehead (because it has relatively thick skin) and leave for 24 hours. 
If you do not notice any allergic reactions like the ones listed above, start by applying the product on the spots that need lightening (spot treatment) once daily. If you still don't notice any allergic reactions or changes in your skin, you can apply it up to twice a day or as many times as needed. 
Because the product is designed for sensitive skin, it may need a longer time frame to do its job, so allow it to work for more than one week before you expect any changes. The product can be used as a spot treatment or applied all over the face, neck, chest, and shoulders. Avoid the eyes, lips, and mouth. 
Safety Tips on Arbutin Use
Follow up your arbutin use with a moisturizer. Wait a couple of minutes after applying the arbutin product (to let the product sink), then apply a moisturizer to keep your face hydrated. Make sure you're using a highly effective moisturizer like Perfec-Tone miracle moisturizer. 
Melanin in the skin acts as a natural sunscreen. It offers some protection against the sun's harmful rays. Using arbutin reduces the production of melanin, thus, exposing your skin to sun damage. So, always apply sunscreen to prevent sun damage. 
A concentration of 2% Alpha-arbutin is safe for topical application in skin care products, and a concentration of 7% is ideal for beta-arbutin. Consider seeing a dermatologist for the best amount of concentration for you. 
How Long Does it Take for Arbutin to Work? 
Arbutin typically takes 8-12 weeks to show the first signs of improvement. However, your skin type is a factor that affects how quickly or slowly the product works. For effective results, be consistent. But do not use arbutin for more than 3 months at a stretch. 
Is Arbutin Good for All Skin Tones? 
Arbutin works for both dark and light skin tones. If you have dark skin, it doesn't lighten your skin tone. It just works to brighten dark spots and scars different from your normal skin tone. So, everyone can benefit from this safe lightening ingredient. 
What Skincare Ingredients Can You Use with Arbutin?
Kojic acid - Kojic acid and arbutin are brightening agents that reduce the production of melanin to achieve an even skin tone. 
Vitamin C - Arbutin used with vitamin C works to produce an even tone, giving your skin a soft glow. 
Vitamin B3 (Niacinamide) - Niacinamide alone helps improve skin elasticity and hydrates the skin. Used together with arbutin will take your skin level from "okay" to "super beautiful." 
What Skincare Ingredients Should You Never Use with Arbutin? 
Arbutin works well with many skincare products. What you should be wary of are the other combinations you make. For example, arbutin works well with niacinamide and vitamin C. But you can't use all three at once because Vitamin C and Niacinamide do not work well together. 
Consult your dermatologist to find out what you shouldn't mix with arbutin specifically for your skin type— just to be safe.
Conclusion
Arbutin is a powerhouse in skincare that helps lighten dark spots and scars. It prevents the production of melanin, making room for brighter even-toned skin. Above, we have discussedall you need to know when incorporating arbutin into your skincare routine. Be sure to contact your dermatologist for skin-specific advice.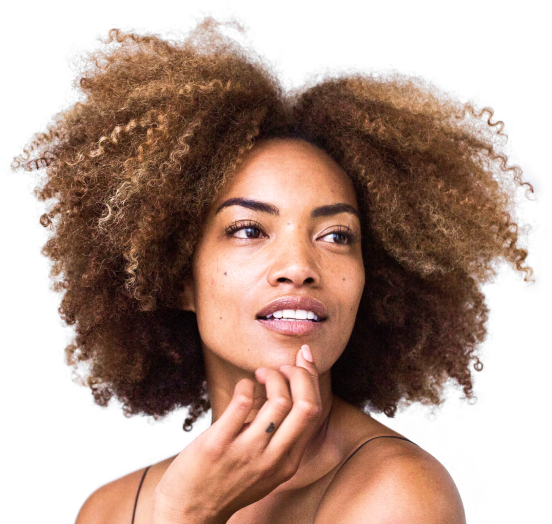 The One Cream For Melasma You Need
Dealing with melasma can be frustrating, but will do everything to find the best cream for melasma for your particular type so you can feel happy and confident in your skin. Look at Perfec-Tone as your skincare best friend and a support network that will help you every step of the way to the skin of your dreams.
TAKE QUIZ