How To Avoid Skin Breakouts When Wearing Face Masks | Maskne Skincare
With the increasing risk of falling ill during the pandemic, face masks are necessary now more than ever. Face masks have been very beneficial in preventing the spread of viruses and germs and preserving the health of the community. However, after wearing your face masks daily, you may experience more breakouts around the cheeks and chin area. To prevent acne breakouts from occurring, it's important to pay special attention to how we apply and handle our face masks this summer.
Avoiding Breakouts When Wearing a Face Mask
Step #1: Only wear new or washed (cloth) face masks
Applying a clean mask to your mask is the most important step and is the foundation for keeping your skin blemish-free. It's best to keep your mask separated from other fabrics and not lying around open surfaces. The best habit is to keep it inside its original package before using it.
Step #2: Ensure the skin is cleansed and moisturized without any extra oil residue
Give your face a skin check-up before putting on your face mask. Is it oily or sweaty? Washing the face or using sensitive wipes (if not at home) can help to prevent avoid contamination beneath your mask.
Step #3:  Wash your hands before putting on your mask
Your hands can hold a lot of germs that can risk your body and skin health. Before putting on your mask, make sure to wash your hands with soap and water for at least 20 seconds. If you are not near a bathroom, apply hand sanitizer before touching your mask.
Step #4: Dab off any extra oil or sweat produced throughout the day
In the summer, it's so easy the experience sweating and oilier skin. With the addition of a mask, the skin may feel suffocated. Make sure to carry around clean face tissues or handkerchiefs to dab off any extra oil or sweat to prevent impurities from clogging the skin.
Step #5: Immediately cleanse your face when you're done
When you're done using your face mask for the day, it's vital to immediately wash your face and neck area. Skip the water-only cleanse for an Exfoliating Cleanser to make sure there are no leftover germs and residue.
Step #6: Properly dispose or wash your mask after each use
If you are wearing a cloth-based face mask, it's important to wash your mask after each use. Imagine all of the germs and impurities that have accumulated on your mask at the end of the day. When washing the cloth face mask, use a gentle detergent (i.e. Johnson's baby wash) with hot water and hang dry.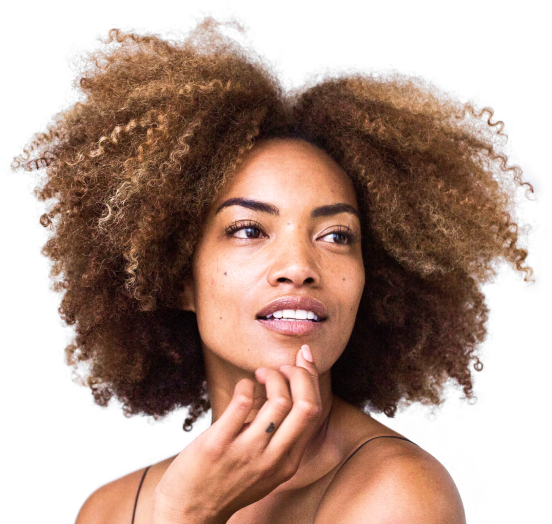 The One Cream For Melasma You Need
Dealing with melasma can be frustrating, but will do everything to find the best cream for melasma for your particular type so you can feel happy and confident in your skin. Look at Perfec-Tone as your skincare best friend and a support network that will help you every step of the way to the skin of your dreams.
TAKE QUIZ