How To Remove Makeup To Maintain Good Skin
With the increasing risk of falling ill during the pandemic, face masks are necessary now more than ever. Face masks have been very beneficial in preventing the spread of viruses and germs and preserving the health of the community. However, after wearing your face masks daily, you may experience more breakouts around the cheeks and chin area. To prevent acne breakouts from occurring, it's important to pay special attention to how we apply and handle our face masks this summer.
Tip #1: Avoid makeup wipes
Makeup wipes are a fast and convenient option for removing foundation. However, makeup wipes become more abrasive to the skin the more you age. Instead, use a toner and a cotton ball (or clean hands) to remove the foundation.
Tip #2: Cleanse until there's no residue
A sign that your makeup isn't completely gone, is by checking your face towel. If there's foundation residue on it, give your face a second wash. It's recommended to get a really good Exfoliating Cleanser that is soothing but contains powerful active ingredients to break down your foundation.
Tip #3: Open your pores with warm water or steam
When washing your makeup off, cleanse with warm water to open your pores and prevent build up. If you have extra time, it's a great idea to steam treat the skin by filling up the sink with hot water and allowing the heat to unclog your pores.
Tip #4: Or, wear a mask
Wearing a deep-cleansing mask is great for preventing breakouts, or oily skin after wearing makeup. Masks are always nourishing and help to balance moisture. Wear a mask for at least 5 minutes to clean and maintain your glow after removing makeup.
Tip #5: Apply a nourishing toner after cleansing
After cleansing (or optional steaming), rinse the skin with cool water and apply a gentle, alcohol-free toner to further clear your pores. A gel-based toner like our Clarifying Gel is great for breaking down makeup and leaving the skin refreshed after cleansing.
Tip #6: Use a gel-based or oil-based makeup remover (toner)
Avoid makeup removers that are high in alcohol, as this can causing drying and damage to the skin. Instead, use an oil or a gel-based makeup remover that will dissolve long-wear mascaras and lipsticks.
Tip #7: Apply a moisturizer and serum
Top off your routine by applying your oil-free moisturizer, then a night serum like our Revitalizing Serum to keep your skin supple and nourished and ready for a new day.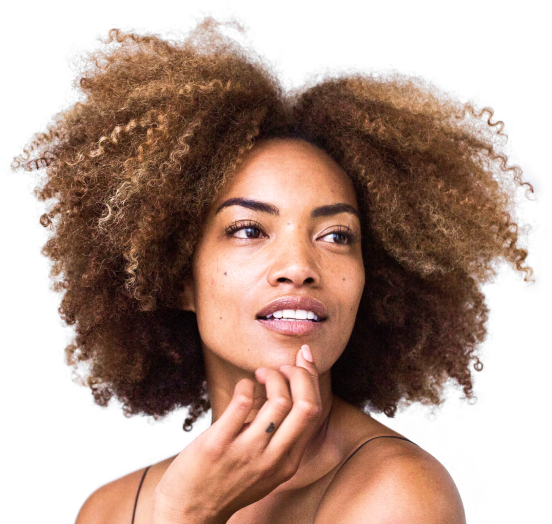 The One Cream For Melasma You Need
Dealing with melasma can be frustrating, but will do everything to find the best cream for melasma for your particular type so you can feel happy and confident in your skin. Look at Perfec-Tone as your skincare best friend and a support network that will help you every step of the way to the skin of your dreams.
TAKE QUIZ