How to Safely Peel the Skin While At Home
Chemical peels are exfoliants that are a higher strength level than exfoliants found over the counter. The pH level of chemical peels is around 2.0. While some exfoliants use the same acids found in chemical peels, they are often not classified as such because their pH level is great than 2.0, making them less acidic and lower in strength. Chemical peels work to restore the skin by removing the keratin layer of dead skin cells that is found on the epidermal surface of the skin. Peels also stimulate healthy production of new epidermal cells. During the healing process of chemical peels, the quality of the skin's appearance and texture will improve. While the words "chemical" and "peel" sound pretty scary beside each other, chemical peels are quite common these days. They are often used to treat discoloration, acne, fine lines & wrinkles, melasma, sun spots, clogged pores, blackheads, rough skin texture. They are also helpful in exfoliating the skin for better absorption of serums or other skincare products.
Peeling Strengths
Skin peels consist of three main strengths:
Superficial. Natural or low-level chemical peels that involve little to no downtime. Great for minor discoloration and textured skin. Also known as "lunchtime peels", and how low sensitivity to the sun.
Medium. Penetrates the middle layer of skin to regenerate damaged skin cells. Good for light scarring, fine lines & moderate wrinkles, melasma, sun spots, dark marks, and discoloration. Medium peels have moderate sensitivity to the sun.
Deep. Deeply penetrates the middle layer of the skin. Deep peels and targets severe scarring, deep wrinkles, heavy discoloration, and damaged or textured skin. High-percentage chemical peels fall in this category and often require downtime. These should not be done at home by a licensed skin professional.
Types of Peels
Alpha Hydroxy Acids (AHAs) - superficial peels that are naturally derived. Examples: mandelic (apple), lactic (dairy), or glycolic (sugar cane).
Beta Hydroxy Acids (BHAs) - lipid-based acids. A prime example is a salicylic acid. Great for oily skin.
Jessner's Peels - a combination of acids.
Trichloroacetic Acid (TCA) - for medium-deep peels and often administered by a licensed professional.
Phenol Peels - or carbolic acid. The strongest of all acids and only used for deep peels.
How to Safely Peel While At Home
Step #1: Test your skin's reaction
Especially if this is your first time applying a peel, it's suggested to test a small amount of peeling product to your hand. Wait for 48 hours and assess your skin's reaction to the peel. If you experience redness, itching, or burning, it is a possibility that your skin may be too sensitive for the level of peel.
Step #2: Apply petroleum to the delicate areas
Use petroleum to moisture thin areas where the skin is most delicate. Petroleum 
Step #3: Gradually increase application
If you've passed the skin patch test, begin to apply only a thin layer of peel to the skin. It's safer to start your first peel by gradually increasing the amount of acid that is left on the skin. For example, you may start by leaving the peel on for 30 seconds minimum and increasing it to 60 seconds the following week.
Step #4: Do not over-exfoliate
After you've used a chemical peel, it's suggested to not manually exfoliate or chemically peel until 96 hours have passed. This is to avoid over-exfoliation. If your skin experiences redness, burning, or an itching feeling, it is best to take a break from your peel. A tingling feeling is the most you should be feeling. If burning occurs, you can apply a soothing gel (i.e. aloe vera), Vaseline, or our Revitalizing Serum to heal the skin.
Step #5: Apply petroleum or a soothing moisturizer
After cleansing your skin from the peel, apply petroleum or a nourishing moisturizer. Moisturizers that are noncomedogenic, hypoallergenic, or contain wound-healing properties (i.e. hyaluronic acid) are also good for restoring the skin's surface during peeling.
Step #6: Add SPF 30 to your Morning Routine
The skin becomes very photosensitive after peeling. Ensure that you apply sun protection every two hours when you are outside in the daytime.
Alternative to Peeling Using Retinoids
Retinoids or retinoic acid is a derivative of Vitamin A which is great for light scarring, fine lines & moderate wrinkles, melasma, sun spots, dark marks, and discoloration. Similar to chemical peels, retinoid products may cause flaking of the skin by increasing the cell turnover and removing dead skin cells. Unlike peels, retinoid products are leave-in topical treatments. To try a safe, no downtime treatment, try our Resurfacing Créme or Refining Créme which works similar to a chemical peel faster improvement.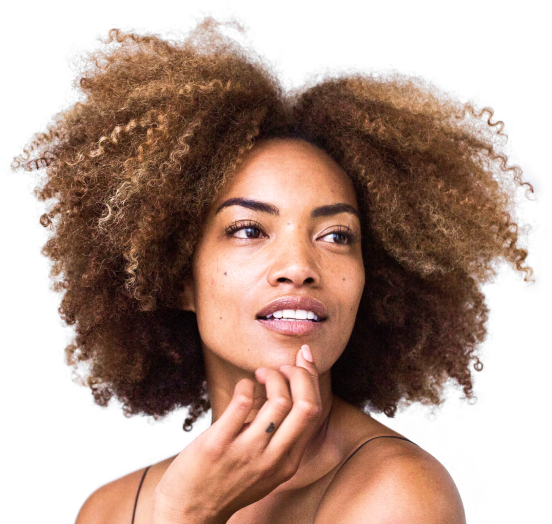 The One Cream For Melasma You Need
Dealing with melasma can be frustrating, but will do everything to find the best cream for melasma for your particular type so you can feel happy and confident in your skin. Look at Perfec-Tone as your skincare best friend and a support network that will help you every step of the way to the skin of your dreams.
TAKE QUIZ