It's Not Too Late to Vision Board
We've all heard about vision board and vision board parties. But do they work? Yes! In fact, vision boards are powerful visualization tools, helping you to "glow up" and shape the future you want to see. When you create a vision board and view it every day, you are actually doing short visualization exercises in your brain.
Behavioral Scientist, Trixie Esguerra, explains "The reason why you look at your vision board every day, is for your subconscious to actually understand them. So, when an opportunity presents itself to you, you will be able to see if you're going to take it or not." Vision boards became influential because they give us the mental drive needed to achieve our goals.
As we complete the first month of 2020, Perfec-Tone is giving you tips on how to get the most from your vision board:
Tip #1 Focus on Goals
You might be tempted to glue a beautiful image of the Eiffel Tower on your vision board. Before you do this, ask yourself, "Is going to Paris really my goal?" Focusing on images and text that truly represent your goals is an important first step in gaining power from your vision board.
Tip #2 Visually Prioritize
Once you know what your goals are, rank them and express that visually on your board. For example, if buying a home is more important than switching to that Tesla, use size and scales to represent your priorities. You can also place numbers to visualize priorities.
Tip #3 Challenge the Possibilities
While it's important to focus on practical goals, don't be afraid to push those boundaries. Consider things you want to achieve but were too afraid to write down. Do not allow yourself to be boxed in by your fears and limitations.
Tip #4 All About You
Vision boards are very personal visualization tools. Ensure that your goals reflect your own feelings and aspirations. Do not allow your vision board to be filled with dreams that others imagine for you.
Tip #5 Make it Portable!
Another great idea is making a vision journal instead. You can swap the large posters for a small, compact notebook. That way, you are constantly reminded of your goals while you're on the go. Vision journals are so influential because they allow you the flexibility and convenience that you may not get with an at-home vision board.
We hope that our vision board tips help you to step into your best self yet! We ask all our Glowers to submit a comment, and give us feedback or share your own vision board tips below.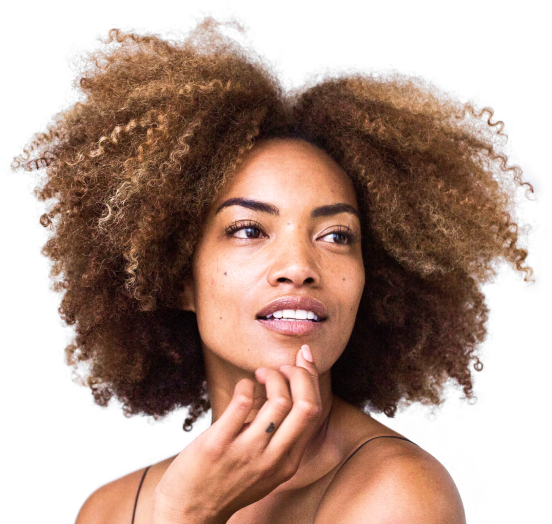 The One Cream For Melasma You Need
Dealing with melasma can be frustrating, but will do everything to find the best cream for melasma for your particular type so you can feel happy and confident in your skin. Look at Perfec-Tone as your skincare best friend and a support network that will help you every step of the way to the skin of your dreams.
TAKE QUIZ