Easy Skin Tips For Men For Starting Your Skincare Journey
Explore proper skincare gets pretty complicated, especially for men. So often, skincare brands focus on marketing their products to female consumers. In the media, unless you are a public figure, men are portrayed to care less about their skin or overall appearance. However, this idea is far from the truth. Working with our male clients, we found that men are very self-conscious about their skin but are unsure how to begin their skincare journey. Male skin types are also different from female skin types which require unique attention to the products and regimens being used. In this article, we're going to explore man's unique skin type and tips for starting your journey.
The Difference Between Male and Female Skin
It's thicker.

A male's skin is 20-30 percent thicker than a woman's. This means that they can use stronger products or withstand dirt, oil, and bacteria without immediate signs of blemishes.

It ages slower.

Because men have more collagen than women, the skin tends to age at a slower pace. Because women have a softer, thinner texture, signs of aging tend to show up easier.

Higher oil production.

Men's skin usually produces more oil than women's. This is due to the hormone,

Androgen

. Women tend to have dryer skin which may require less exfoliation than men.
Skin Tips for Men
Use a deep-cleaning gel or foam cleanser.

Soap often dries out the skin. Because your skin is prone to oil build-up, it's important to add a lightweight, alcohol-free cleanser to your skin regimen. Our gel-based

Exfoliating Cleanser

is perfect for maintaining your skin's moisture balance while still delivering a powerful clean.


Wash twice a day with warm water.

Thicker skin requires more attention to cleaning because of oil and dirt building. Be sure to wash the skin at least twice daily, with warm water. Rinse off the skin with cool water. Pat dry.

Gently exfoliate at least 2-3 times a week.

Exfoliating is necessary for mitigating oiliness, razor bumps, and rough/dry skin. Using a facial buff, or an exfoliating scrub, at least twice a week will ensure that the skin is soft, smooth, and free of blemishes.

Avoid blunt razors.

If you regularly shave your beard, ensure that you are only using a sharp razor to avoid getting ingrown hairs. It is also suggested to stick to 1 or 2 bladed razors.

Moisturize daily.

People may think that moisturizing oily skin will only make it oilier - this is false. By using an oil-free moisturizer, like our

Miracle Moisturizer

, you are balancing your skin's moisture and prevent excess oil production from the pores.

Don't skip the SPF.

Every skin type is at risk of skin cancer, wrinkles, dark spots, and discoloration from the sun's UV rays. When going out, you must wear sun protection with an SPF 30 or higher. Remember that if you will be out for a long period, apply sun protection every two hours.

Swap out the aftershave for a serum.

Aftershave was once used in the past when straight razors were the only option for men. These razors were likely to cause more nicks causing higher rates of skin infection. Today, aftershave isn't as necessary. Instead, you can try a natural moisturizer like our

Revitalizing Serum

for soothing and nourishing the skin after shaving.

Apply a retinoid cream.

Retinoids are impactful in fighting acne, removing dead skin cells and discoloration, as well as treating dark under-eye circles. Depending on the sensitivity of your skin type, apply a thin layer of our

Resurfacing Créme

or

Refining Créme

to your routine before bed.

Use salicylic acid products.

Salicylic acid cleansers are perfect for removing dead cells, and bacteria before shaving the face. Not only is this acid good for shaving, but it also can be found in skin toners, gels, and creams as an overall anti-acne solution.

Avoid sugary, acidic diet.

Skincare is not just about the skin. Making healthy changes to your diet positively affects the skin's pH balance. When we eat foods that are high in sugar and acid, (i.e. fried foods, sodas, caffeine), we are increasing the chances of inflammation, acne, and breakouts.

Exercise regularly.

Spikes in stress levels are known to trigger acne and skin breakouts. By exercising at least 20 minutes a day, you helping to reduce stress and anxiety, while keeping the skin pimple-free.

No smoking.

Smoking increases the appearance of fine lines & wrinkles, as well as dehydrating the body. Because of dehydration, the skin produces excess oil causing more breakouts to appear. Avoid smoking and drink adequate amounts of water to ensure that your skin gets the internal moisture it needs.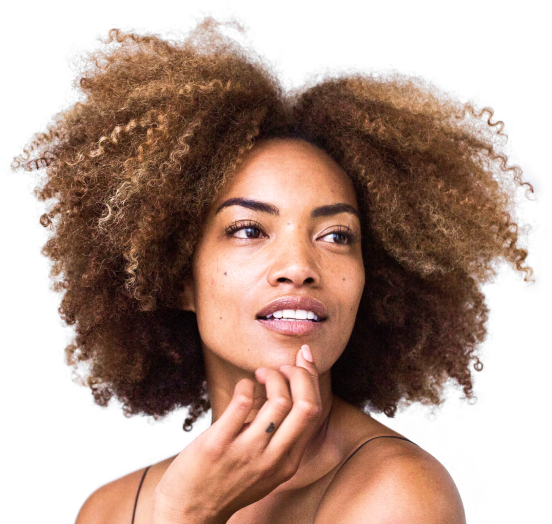 The One Cream For Melasma You Need
Dealing with melasma can be frustrating, but will do everything to find the best cream for melasma for your particular type so you can feel happy and confident in your skin. Look at Perfec-Tone as your skincare best friend and a support network that will help you every step of the way to the skin of your dreams.
TAKE QUIZ