Spring Skincare for Softer Skin
Spring marks a season of rebirth and change; the sun shines brighter, the weather is warmer and flower buds bloom into vibrant petals. The changes in weather around this season can also bring changes to our skin. Coming off the tails of a cold and dry winter, our skin accumulates more dead skin cells and often appears duller and paler than before.
To reverse the effects placed on our skin by winter, it's important to make adjustments to the products we use and our skin routine during springtime.
Choose a lighter cleanser. You might notice, with using soaps, your skin feels extremely dry and heavier in the Spring. It is recommended to use lighter cleansers, with a foam or gel base, to gently cleanse while retaining your skin's moisture.
Best Match: Our Exfoliating Cleanser is a perfect match for a lighter, gentler cleanser. Infused with Aloe & Green Tea, this cleanser soothes and protects the skin from UVB rays and irritants in the environment.
More Exfoliation. Winter often leaves our skin dull, dry and flaking. Spring sunshine tends to increase the oil production of your skin. If you are not exfoliating as often, you may find that your skin breaks out more, feels rough and lacks a glowing complexion. Depending on your skin type, make sure that you are routinely exfoliating (oily skin may need twice a week) to remove dead skin cells that lay dormant on the skin.
Best Match: A Microdermabrasion is the best solution for starting off the season with rejuvenated skin. One treatment is equal to 4 weeks of manual exfoliators and is great for removing dead skin cells, discoloration, dark marks, and stubborn spots.
Don't forget the toner: Make sure to never skip the toner! With increased oil production of the skin, there is a higher possibility of clogged pores and blackheads! It is recommended to use a lightweight liquid or gel toner that will soothe the skin while effectively dissolving impurities beneath the pores.
Best Match: For oily and combination skin, try our Purifying Toner. Containing Coconut & Lemon oil to naturally dissolve dirt and bacteria and reduce skin's oil levels. For normal and sensitive skin, our Clarifying Gel contains soothing Menthol & Vitamin E, while its Lemon Fruit Oil instantly melts away impurities, clears blemishes and firms the skin.
Pick a lighter moisturizer. Now that winter has passed, it's not necessary to use heavy moisturizing creams and lotions. Instead, replace your skincare routine with a refreshing, lightweight and nonclogging ('non-comedogenic') moisturizer. Top it off with sunblock or sunscreen to avoid harmful UV rays.
Best Match: Our Miracle Moisturizer uses natural Avocado, Mango & Shea Butter to feed the skin while avoiding the oily appearance at the end of the day.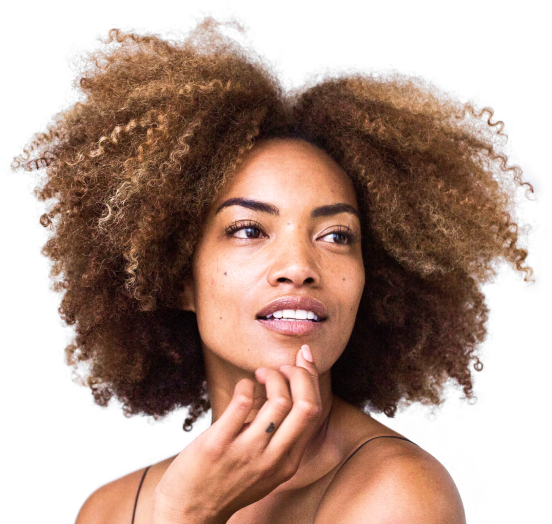 The One Cream For Melasma You Need
Dealing with melasma can be frustrating, but will do everything to find the best cream for melasma for your particular type so you can feel happy and confident in your skin. Look at Perfec-Tone as your skincare best friend and a support network that will help you every step of the way to the skin of your dreams.
TAKE QUIZ