Which Skin Care Set is Right for You?
Navigating the web of different skin care regimens can be exhausting! Today, we have the options from Natural DIYs to lavish skin treatments. Because of this, we've designed special sets of our products, aimed at achieving results unique to your skin type. Want to know which set is right for you? Keep scrolling for more insight below!
Complexion Perfection: for Uneven Skin Tone
If you have discoloration, hyperpigmentation, spot or marks you would like to get rid of, our Complexion Perfection set is right for you! This regimen includes our Purifying Toner to clear pores and reduce blemishes, while our Refining Crème and Spot Treatment work to remove all marks, spots, under eye circles and discoloration – giving an even skin tone and perfect complexion.
 Face Lift: for Dull, Aging Skin
Our Face Lift set is perfect for those who desire an ageless look, without Botox or surgery! Face Lift set combines two invaluable products; our Sculpting Serum and Resurfacing Crème to boost collagen production and reverse signs of aging. The Sculpting Serum contains richening Apple Stem Cells that lift the skin to remove fine lines, crow's feet and wrinkles. Our Resurfacing Crème contains natural Vitamin A to brighten dull skin and smooth away age spots and dead skin cells. With this anti-aging set, your skin will appear naturally healthier and smoother.
Clear & Spotless: for Dark Marks, Clogged Pores and Damaged Skin
Our Clear & Spotless set is great for those wanting to completely restore the look of their skin. Customers that use this regimen often suffer from roughened skin, dark marks, large pores and blemishes. The Clear & Spotless set includes our Resurfacing Crème, Sculpting Serum and Clarifying Gel.
Perfec-Tone's Clarifying Gel contains Wheat Germ Oil that melts away impurities hiding beneath the skin. Combined with our Resurfacing Crème and Sculpting Serum, Clear & Spotless removes dull, dead skin cells, dark marks, blemishes, discoloration and signs of aging.
Day & Night: for Complete Skin Maintenance
Need a regimen that works double-duty for flawless skin? Our Day & Night set includes both Refining and Resurfacing Crème. Our Refining Crème is an easy to wear daytime crème, while our powerful Resurfacing Crème, works to transform the skin at night. Both crèmes contain Vitamin A and natural minerals, to remove dead skin cells, marks, blemishes and boost collagen for smooth, youthful glow.
Pore Less: for Acne, Blackheads & Whiteheads
Acne is one of the biggest skin concerns. Whether you are prone to acne or you receive occasional breakouts, you can trust that our Pore Less set is best for fighting blemishes. This set includes our Exfoliating Cleanser, Clarifying Gel and Facial Buff to deep clean impurities and prevent recurring breakouts.
Our powerful Exfoliating Cleanser contains Salicylic Acid to reduce acne, as well as Green Tea & Aloe Extract to reduce redness, inflammation and fight free radicals. Using our Pore Less regimen at least twice daily will make completely clear blemishes, so your skin appears brighter and feels silky smooth.
Do It for You, Gorgeous!
We hope this article guides you in the right direction for a skin care regimen that's best for you. Also, check out our testimonies and reviews, to see what others are saying about Perfec-Tone products. See you soon, Gorgeous!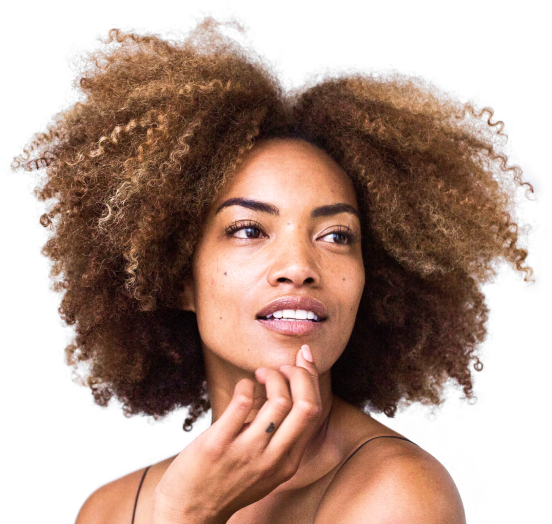 The One Cream For Melasma You Need
Dealing with melasma can be frustrating, but will do everything to find the best cream for melasma for your particular type so you can feel happy and confident in your skin. Look at Perfec-Tone as your skincare best friend and a support network that will help you every step of the way to the skin of your dreams.
TAKE QUIZ