Skin Care Benefits of Avocados
Whether you call it 'zaboka' or 'pear', 'avocat' or 'avocado', this teardrop fruit is arguably the most popular and sought after superfood. Mainly grown in tropical and Mediterranean regions, cultures across the globe often incorporate avocados in their meals, for its creamy taste and nutrients. Avocados are rich in healthy fatty acids (monounsaturated) that have been linked to lower cholesterol, reduced blood pressure, and better digestion. This bright green superfood becomes even more appealing when we examine its benefits on the skin.
Avocados are rich in fatty acids, vitamin E, and Omega 3 and 6. In particular, the fatty acid known as oleic acid is the main chemical that nourishes the skin and allows the absorption of other essential nutrients.
Replenishes and Balances Moisture
Avocados contain oleic acid, which does wonders for hydrating the skin. Perfect for dry skin types, avocados not only replenish moisture but also seal in moisture – making sure that there is never too much or too little oil in the skin.
Fights Against Acne
Because avocados work to maintain oil levels produced by the skin, this may help to decrease acne inflammation or breakouts often caused by having oily skin.
Absorbs and Nourishes
Not only do avocados moisturize the skin, but they also nourish and allow for more nutrients to be absorbed by the skin. Containing Vitamin E, the skin will feel softer and smoother. Oleic acid is great for absorbing other nutrients – and avocados contain 63% of oleic acid! By purchasing a product that contains added avocado oil, you are sure to be receiving every ounce of the nutrients to feed your skin.
Protects Against Sun Damage
Packed with rich antioxidants, using a moisturizer with avocado as an active ingredient, will help to protect the skin against and harmful UV rays and sun damage.
Reduces Fine Lines & Wrinkles
This fruit also helps to reduce fine line and wrinkles, with its power of Vitamin C and E, avocados fight off free radicals causing skin damage. In addition, avocados contain lutein, a carotenoid that promotes skin elasticity. These with the added nourishment from oleic acid works to reduce signs of aging.
Soothes Redness and Irritation
Vitamins and nutrients found in avocado oil can be used to relieve redness and irritation for those dealing with eczema and psoriasis. Because of the ultra-hydration and nourishment from oleic acid, this chemical could also help with reducing dryness, itching, and flaking of the skin.
Heals Wounds and Treats Sunburns
Avocados were linked to increasing the rate of wound healing. Chemicals may aid in the growth of connective tissue, or 'collagen synthesis', causing the skin to heal faster. Fatty acids, as well as Omega 3, Vitamin E, lecithin and other nutrients, are found in avocados which all aid in the treatment of sunburns and other irritations.
Use Avocados, PT-Style!
There are various ways to absorb all the nourishing skin benefits of avocados. One of the best ways to use avocados for the skin is through products like our Miracle Moisturizer. In our Miracle Moisturizer, we use the finest Avocado Oil to ensure that every essential fatty acid, vitamins, and nutrients are applied directly onto your skin. Perfect for day, or night, the ingredients of the Miracle Moisturizer will protect and feed all of your skins' needs.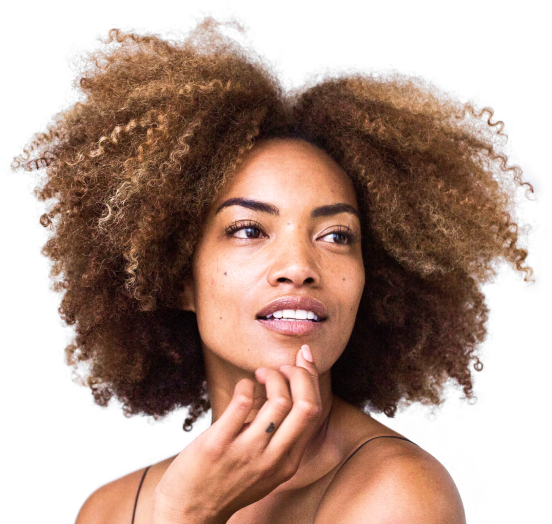 The One Cream For Melasma You Need
Dealing with melasma can be frustrating, but will do everything to find the best cream for melasma for your particular type so you can feel happy and confident in your skin. Look at Perfec-Tone as your skincare best friend and a support network that will help you every step of the way to the skin of your dreams.
TAKE QUIZ