Kiss Dark Spots Goodbye With The Spot Eraser
Videos of pimples popping and blackhead squeezing are all over. Still, we know it is something we need to avoid ourselves! Dark spots and dark marks are significant concerns for many men and women of color, and squeezing a pimple is almost a sure-fire way to end up with a dark spot after it heals. Due to melanin produced in the skin, spots can appear even if you leave your acne alone - but they certainly don't disappear quickly on their own.
How Do We Get Dark Spots?
Acne is just one type of inflammation that can cause dark spots. They can also result from injury to the skin, including insect bites, cuts, eczema, and other skin conditions. Sun damage is a prime culprit for producing dark spots too.
There is also a condition called melasma resulting from hormonal fluctuations, which results in dark patches that often appear about the lip or on the upper cheeks. It is tough to cover with makeup. Melasma is especially difficult to treat - but at Perfec-Tone, we are melasma experts and have the solution for women with this frustrating condition.
How To Treat Dark Spots
There are many ways to treat dark spots of all kinds. Perfec-Tone products feature dermatologically proven ingredients such as Niacinamide, Vitamin C, and Retinol that help reduce the appearance of dark spots and patches and keep them at bay.
Perfec-Tone's most popular product is our Spot Treatment to give our customers fast results even for the most stubborn spots. We realized that this product might not suit everyone, especially those with sensitive skin who suffer the same problems with dark spots.
Our focus is always on top-quality products and effective formulas to give people the results and, ultimately, the look they want. No one should have limited options just because of the sensitivity of their skin. For those with sensitive skins, Perfec-Tone has developed the new
Spot Eraser
. This product keeps our strategic formulation with proven brightening ingredients, including Arbutin and Niacinamide. We created this product for the most sensitive skins effective on dark spots. Customers can also combine our Resurfacing Creme - which features Retinol that will help amp up the spot reduction process - and Spot Eraser for an extra boost in reducing the appearance of dark spots and patches.
Everyone deserves flawless, glass skin. Our mission has always been to empower people of color, to help them love their skin and boost their confidence. With Spot Eraser, more people can enjoy the effects of Perfe-Tone in perfecting their skin.
For more professional advice regarding your skin, our
Virtual Skin Consultation
offers a in-depth skin assessment and a personalized regimen for that
perfec-
glow.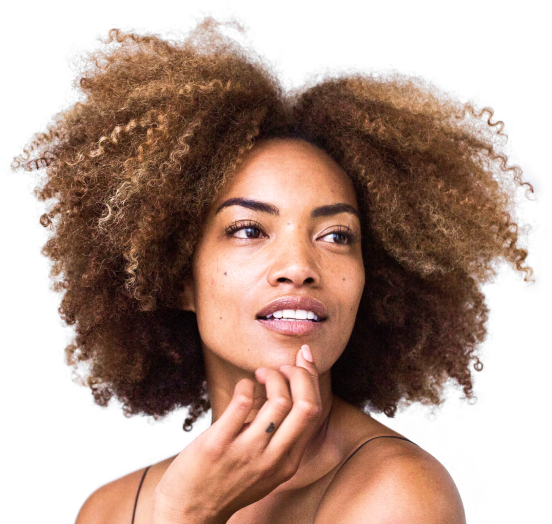 The One Cream For Melasma You Need
Dealing with melasma can be frustrating, but will do everything to find the best cream for melasma for your particular type so you can feel happy and confident in your skin. Look at Perfec-Tone as your skincare best friend and a support network that will help you every step of the way to the skin of your dreams.
TAKE QUIZ